Jenna Simard Joins Balcom Agency as Account Coordinator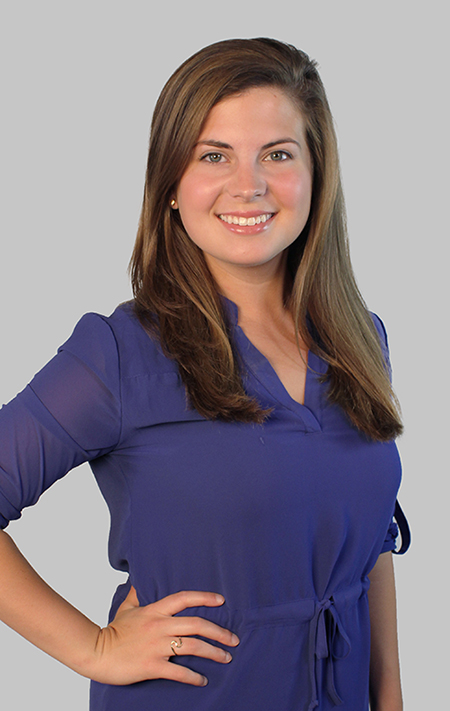 FORT WORTH, Texas – June 17, 2014 – Jenna Simard has joined Balcom Agency as an account coordinator, assisting on several client accounts in multiple industries. Previously an intern at Balcom, Simard brings a flair for writing and passion for public relations to her new role at the agency.
A May 2014 graduate of Texas Christian University (TCU), Simard obtained her Bachelor of Science in strategic communication with a minor in business. While in school, she served as Dallas editor for The Vinyl District, an international music website, and as communications intern for eight different organizations, including the Modern Art Museum of Fort Worth and the TCU College of Science and Engineering.
"We're fans of people like Jenna, who are creative, collaborative with clients and committed to getting the job done well," said Kim Speairs, APR, director of client services for Balcom. "She's a great fit for the B team—we're thrilled to have her on board permanently.
In keeping with Balcom's tradition that each new team member acquires an original "title" once they join the agency, Simard will be known as "Pitch Perfect." The moniker is a play on her love for independent music—and the recent film itself—but also her dedication to her public relations clients.
About Balcom Agency
Innovation meets inspiration every day at Balcom Agency in Fort Worth, Texas. Founded in 1993, the agency's core services include branding, marketing communications, interactive, social media, public relations and media planning. Balcom makes great things happen for a roster of local, regional and national clients, including: Justin Boots, Tony Lama Boots, Alcon Laboratories, the Neeley School of Business at TCU, USMD Health System, Mrs Baird's, Norman Regional Health System, Southwest Bank, Cash America, the Modern Art Museum of Fort Worth and the Barnett Shale Energy Education Council. To learn more about its award-winning work, visit BalcomAgency.com, or connect with the agency at FollowTheB.com.