Hilda Limón Joins Balcom Agency as Media Buyer and Planner
FORT WORTH, Texas – April 24, 2016 – Hilda Limón has joined Balcom Agency as a media buyer and planner, bringing 11 years of media buying and selling experience to the agency and its clients.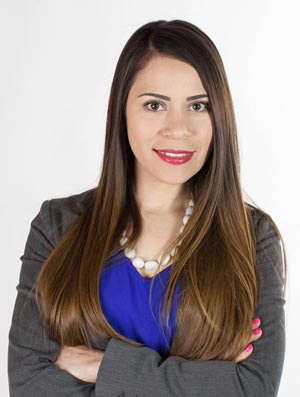 Limón started her media career in radio promotions at Entravision Communications, and later as an account executive at Azteca America, where she sold national and local TV airtime. She then transitioned to the buying side as a media buyer at Inspire Agency, where she planned and purchased the gamut of traditional and nontraditional media, including some Hispanic media, for such clients as Sprint and Visionworks. In addition to her experience in both buying and selling media, Limón also gained experience in a third side of media: as talent in several TV commercials. In her new role at Balcom, Limón will leverage her diverse media skills and experience to manage media plans for such clients as Kubota, Cavender's and Northstar Bank.
"Hilda is a great addition to the team," said Steve Cantrell, Balcom's director of client services and media specialist. "She's skilled in planning campaigns that traverse a variety of traditional media – from print to broadcast to out-of-home – allowing us to expand the media planning services we offer to clients. Plus, with her go-getter attitude and fun personality, she fits right in with the Bs. We're excited to have her on board."
Originally from Guadalajara, Mexico, Limón will be known as TNT – an ode to her ability to make dynamite media buys for clients. Limón earned her associate degree in advertising from Dallas County Community College District.
About Balcom Agency
Balcom Agency is a talented team of matchmakers in the business of making people fall in love with brands. The agency uses powerful insight, creativity and technology to push for greatness in every project. Whether it's branding & advertising, web development & digital marketing, film & video production, media planning & buying, PR & social media, consulting & training, or all of the above, Balcom makes sure it all works together. Founded in 1993 and located in Fort Worth, Texas, Balcom makes all this happen for clients in health care, pharmaceuticals, fashion, food, retail and beyond, including Dairy MAX, Mrs Baird's Bread, the Neeley School of Business at TCU, Sinclair Oil Company, Cavender's and PCCA. To learn more about the agency's award-winning work, visit BalcomAgency.com.