Audrey Stewart Named Account Director at Balcom Agency
FORT WORTH, Texas – January 14, 2016 – Balcom Agency has promoted Audrey Stewart to account director. Stewart brings more than seven years of communications experience to her new role, which includes developing and implementing branding and marketing strategies for clients across multiple industries.
Stewart joined the agency in 2012 and was formerly an account manager, spearheading award-winning campaigns and projects for regional, national and international clients, including PCCA, Fort Worth Chamber of Commerce and Petroleum Club of Fort Worth. In her new role, she will also provide account direction for one of Balcom's newest clients, Northstar Bank, a personal and consumer banking institution with 48 locations throughout Texas and Colorado.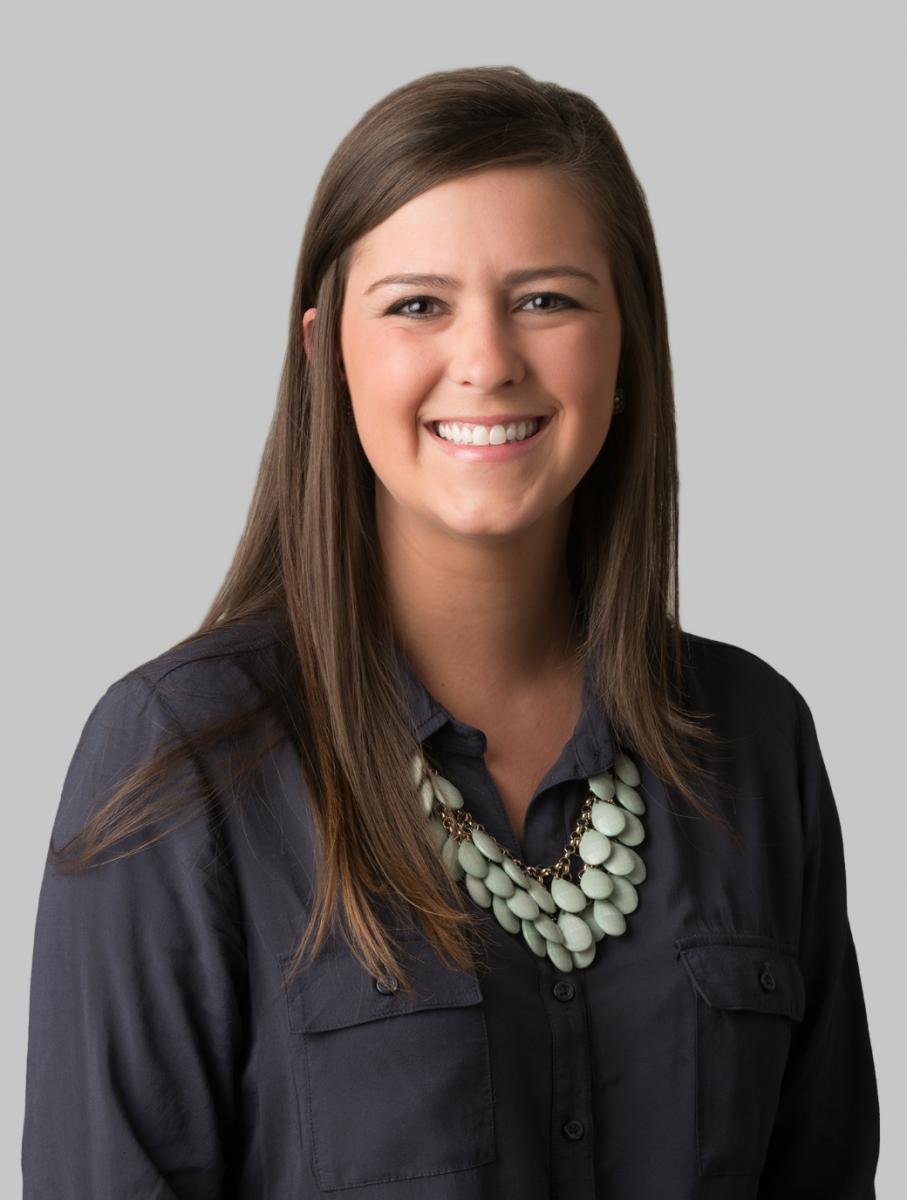 "Audrey is the kind of person you want on your team," said Kim Speairs, APR, MBA, director of client services and PR specialist at Balcom. "A strategic thinker, organized planner and natural communicator, she has the talents and traits that make a great account director. Audrey has accomplished many successes in her three years at Balcom; we look forward to the many others to come."
In addition to her new account role, Stewart has been certified as a True Colors® facilitator. True Colors is a model designed to reveal individuals' colors of Orange, Gold, Green and Blue – four personality types that provide teammates with insights into one another's motivations, actions and communication styles. As a True Colors facilitator for Balcom, Stewart will lead client workshops, enabling team members to work more effectively and efficiently with one another.
Beyond her new official title, Stewart will continue to be known by her secondary moniker, "Organized Chaos." The alias plays off her acute organization skills and ability to solve complicated marketing challenges to deliver great results for clients.
About Balcom Agency
Balcom Agency is a talented team of matchmakers in the business of making people fall in love with brands. The agency uses powerful insight, creativity and technology to push for greatness in every project. Whether it's branding & advertising, web development & digital marketing, film & video production, media planning & buying, PR & social media, consulting & training, or all of the above, Balcom makes sure it all works together. Founded in 1993 and located in Fort Worth, Texas, Balcom makes all this happen for clients in health care, pharmaceuticals, fashion, food, retail and beyond, including Justin Boots, Dairy MAX, Nature's Harvest Bread, Mrs Baird's Bread, the Neeley School of Business at TCU, USMD Health System, Cavender's, PCCA and Cash America. To learn more about the agency's award-winning work, visit BalcomAgency.com.