Balcom Agency promotes Trey Sprinkle to Brand Creative Director for Justin Brands
Balcom Agency promotes Trey Sprinkle to Brand Creative Director for Justin Brands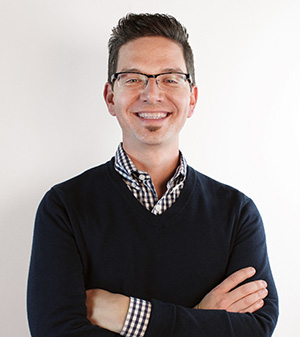 FORT WORTH, Texas – Feb. 3, 2014 – Balcom Agency is pleased to announce that Senior Art Director Trey Sprinkle has been promoted to Brand Creative Director for the agency's work with Justin Brands. Justin Brands is a Berkshire Hathaway company that includes iconic American footwear brands, such as Justin Boots, Tony Lama Boots, Nocona Boots and Chippewa Boots.
As Brand Creative Director, Sprinkle will now lead the creative team behind Balcom's work for Justin Brands -- including art directors, videographers, copywriters and digital specialists -- to shape the creative vision for each brand. He will also work closely with brand managers on the client side and Balcom's account team to develop and execute integrated marketing strategies.
"Trey brings fresh thinking to these tradition-rich brands with an uncanny ability to match innovation with authenticity," said Carol Glover, creative director at Balcom. "He takes his responsibility very seriously, and I'm confident he'll inspire the same passion in our Justin Brands team to protect and elevate these classic American brands."
Sprinkle has been the design force behind Balcom's work for Justin Brands for more than 10 years. His intuitive design aesthetic has deepened consumers' emotional connections to the brands through print, point-of-sale, packaging, websites and digital graphics. His work also helped launch some of the flagship brand's most successful lines, including Justin Original Workboots, the Justin Bent Rail Collection and the Justin Stampede Collection. And, as the marketing landscape has changed, Sprinkle has been instrumental in building a digital presence for the footwear manufacturer, both domestically and globally.
"Trey's talent and ability are an uncommon force of nature," said Stuart Balcom, CEO of the Balcom Agency. "He is exactly what helps build successful companies and brands. The best part is--- he's just getting started in his distinguished career. We could not be more pleased with Trey's achievements, success and ascension to leadership."
In addition to record-breaking product launch campaigns and fueling steady sales growth, Sprinkle's work has also earned significant recognition from the advertising design community. His packaging design for Justin Bent Rail Boots was honored by the American Advertising Federation and Print Regional Design Annual in 2012, while a brand book for Chippewa Boots, created to help increase global distribution in emerging markets, won national recognition at the highest level of the American Advertising Awards in 2013. Over the past decade, Sprinkle's work for Justin Brands has also garnered more than 30 marketing awards from the Western & English Trade Association.
About Balcom Agency
Innovation meets inspiration every day at Balcom Agency in Fort Worth, Texas. Founded in 1993, the agency¹s core services include branding, marketing communications, interactive, social media, public relations and media planning. Balcom makes great things happen for a roster of local, regional and national clients, including: Justin Boots, Tony Lama Boots, Alcon Laboratories, the Neeley School of Business at TCU, Norman Regional Health System, ConvaTec, Southwest Bank, Cash America, the Modern Art Museum of Fort Worth and the Barnett Shale Energy Education Council. To learn more about award-winning work produced by Balcom Agency, visit BalcomAgency.com, or connect with the agency at FollowTheB.com.