Balcom Agency Hires Christina McKinney as Account Director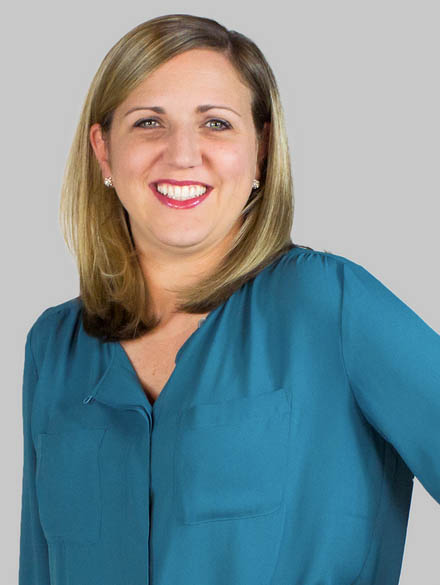 FORT WORTH, Texas – Nov. 25, 2014 – Christina McKinney has joined Balcom Agency as account director. McKinney brings more than 13 years of advertising experience in multiple industries to her new role at Balcom.
Previously an account manager with AvreaFoster in Dallas, McKinney managed accounts for such clients as Concentra, IBM and Acosta Sales & Marketing. She has also worked for CompUSA, TracyLocke and Italia Partners, where she gained experience working within a wide variety of industries, including health care, technology and retail.
"Christina is strategically minded, passionate about her work, well-rounded, and dedicated to her clients," said the agency's director of client services Kim Speairs, APR. "Plus, she has strong leadership skills and an engaging personality, making her a great addition to our team. We're looking forward to seeing all that she'll achieve at Balcom."
In keeping with Balcom's tradition of knighting each team member with a quirky "title," McKinney will be known as "Piece of Cake." The pseudonym refers to her expansive culinary palate and love for exploring new restaurants, as well as her ability to fearlessly assume any challenge and garner outstanding results.
In her new position, McKinney will manage various accounts, but will primarily guide strategic planning and implementation for USMD Health System. She earned her bachelor's degree in advertising from Texas Tech University.
About Balcom Agency

Innovation meets inspiration every day at Balcom Agency in Fort Worth, Texas. Founded in 1993, the agency's core services include branding, marketing communications, web design, social media, public relations and media planning. Balcom makes great things happen for a roster of local, regional and national clients, including: Justin Boots, Tony Lama Boots, the Neeley School of Business at TCU, USMD Health System, Mrs Baird's, Norman Regional Health System, Southwest Bank, Cash America, the Modern Art Museum of Fort Worth and the Barnett Shale Energy Education Council. To learn more about its award-winning work, visit BalcomAgency.com, or connect with the agency at FollowTheB.com.