14 "Best of" Wins in the Last Decade
We're feeling proud to look back over the past 10 years and realize that we've won 14 "Best of" awards across various competitions in that time.
While client success is always our most important measure, it also feels good to celebrate work with peers across Fort Worth and the nation.
Here's a look back at our biggest wins in the last decade – including two we picked up just this February.
2022
Best of Interactive, Local American Advertising Awards
Mrs. Renfro's
MrsRenfros.com Website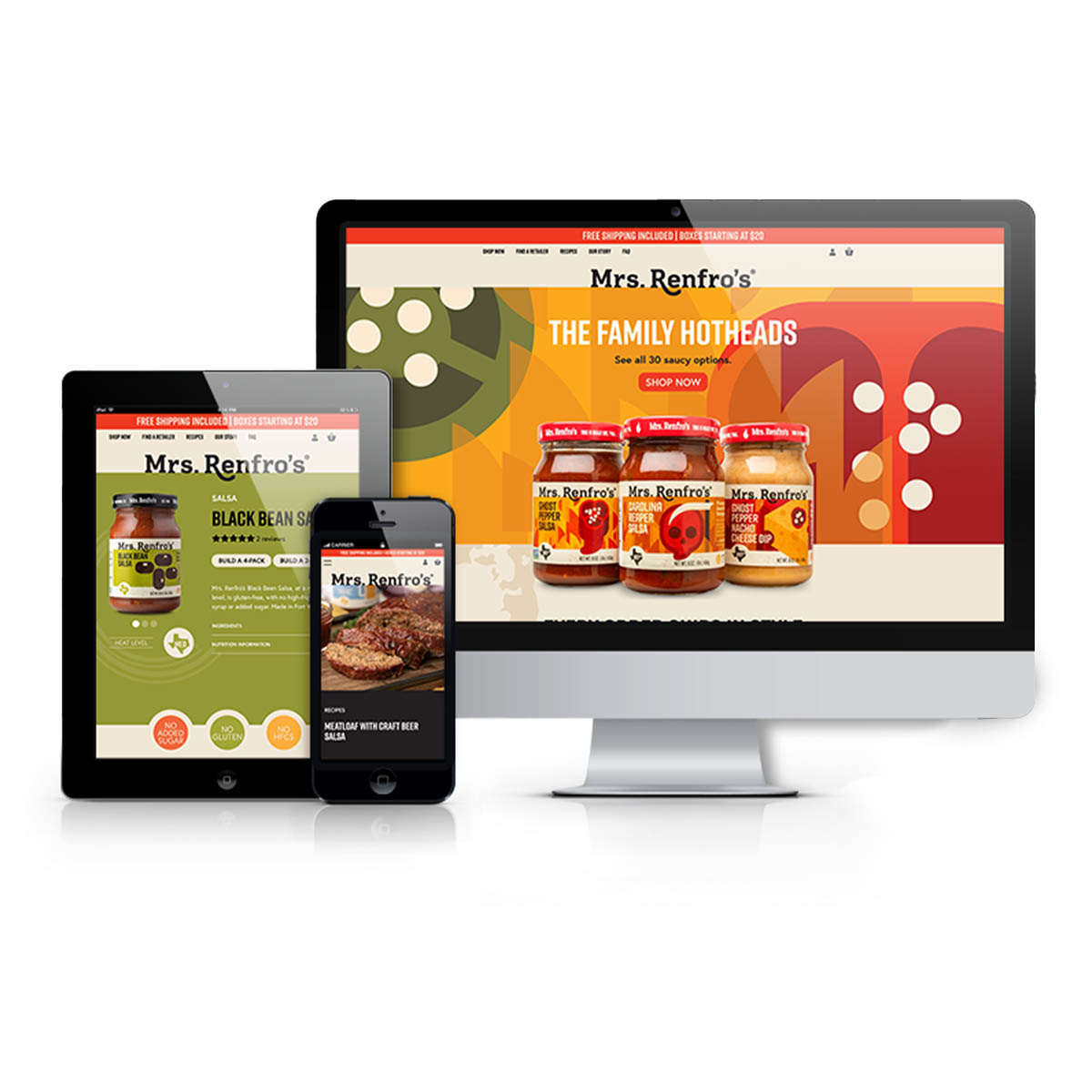 It's the second year in a row we've won in this category, this time for worldwide salsa legend Mrs. Renfro's. The site follows the rebrand that won a special judge's award in 2020 and features an interactive spiciness scale; a completely redesigned buying experience; and retro photos of the current Renfro's owners, reinforcing the "True to family. True to flavor." messaging. More about web services.
Best of Film/Radio/Sound, Local American Advertising Awards
Dairy MAX
"Winter Storm Goliath" – "Dairy Up Close" Docuseries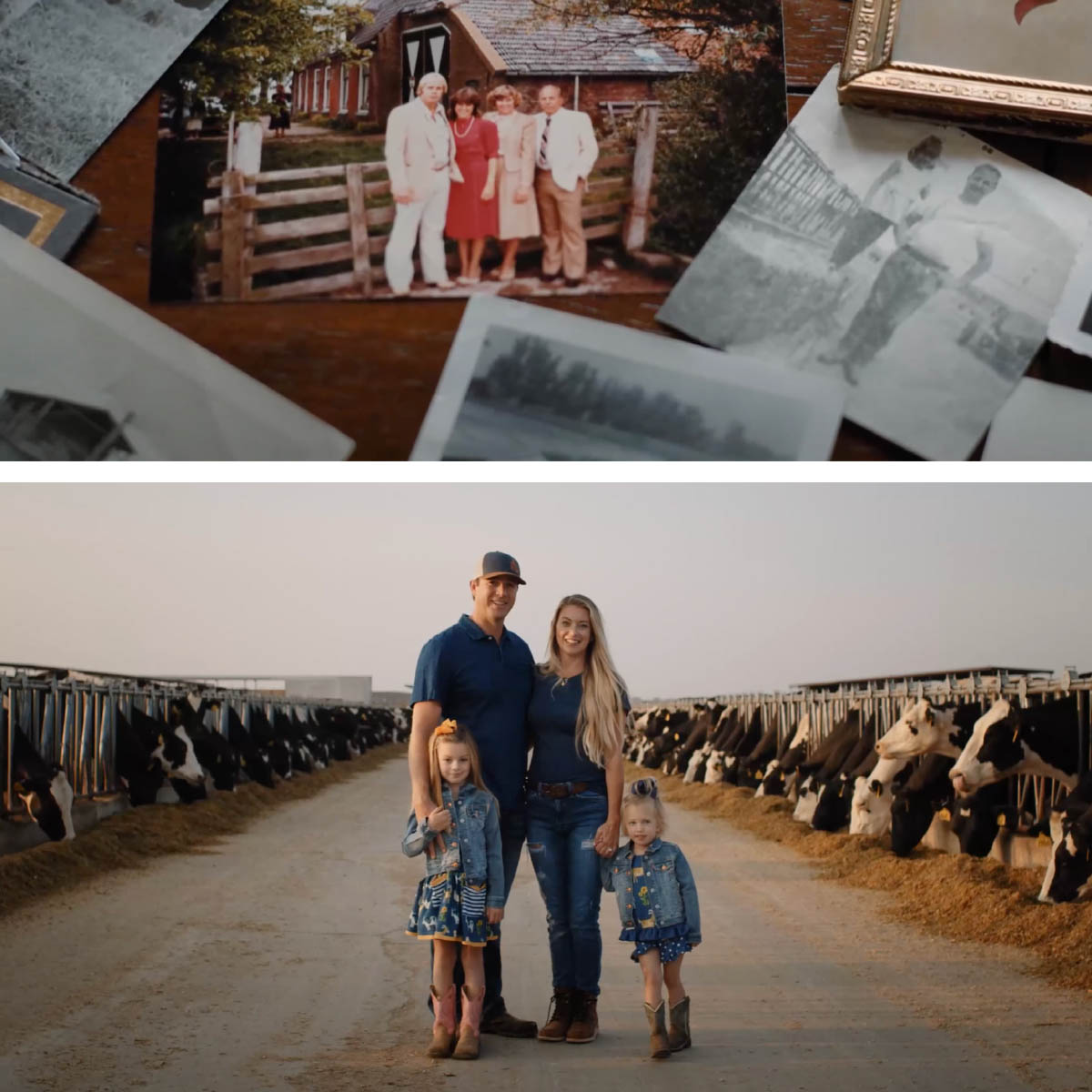 The team filmed for 18 days straight – up before sunrise and after sunset to capture golden-hour footage illustrating the real human stories told by five local dairy farm families. The top-winning episode features a dairy family's harrowing struggle during a terrible winter storm. Also paired with custom music, the whole series earned 10 Gold ADDY Awards, six silver and four bronze. More about video services.
2021
Sinclair Oil Corporation
SinclairOil.com Website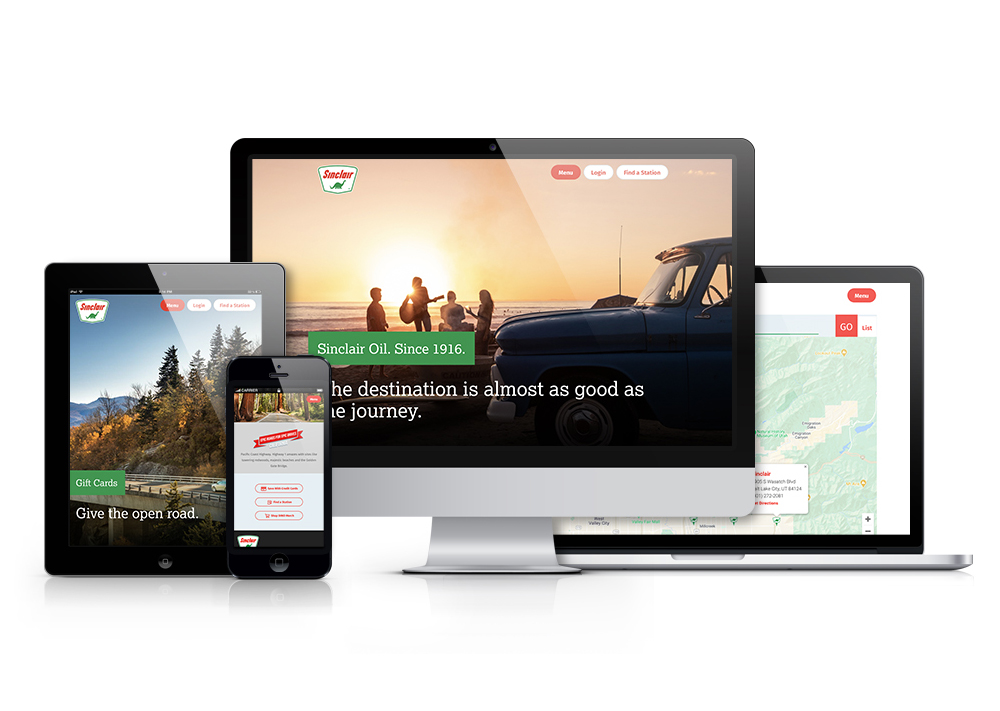 Balcom designed the site for this beloved brand to combine the personal and the practical. Content promotes iconic moments in the company's history as well as America's most beautiful road trip routes, while elements such as the station locator help visitors find stations with amenities such as car washes and air pumps. More about web services.
2020
Cavender's
"This Is How We Live" Video Campaign
This video campaign for an iconic Western retailer sought to connect with customers using authenticity, so we brought in a documentary film crew and used real Western and blue collar folks – no actors, no staging, no scripts. More about video services.
Mrs. Renfro's
"True to Family. True to Flavor." Rebrand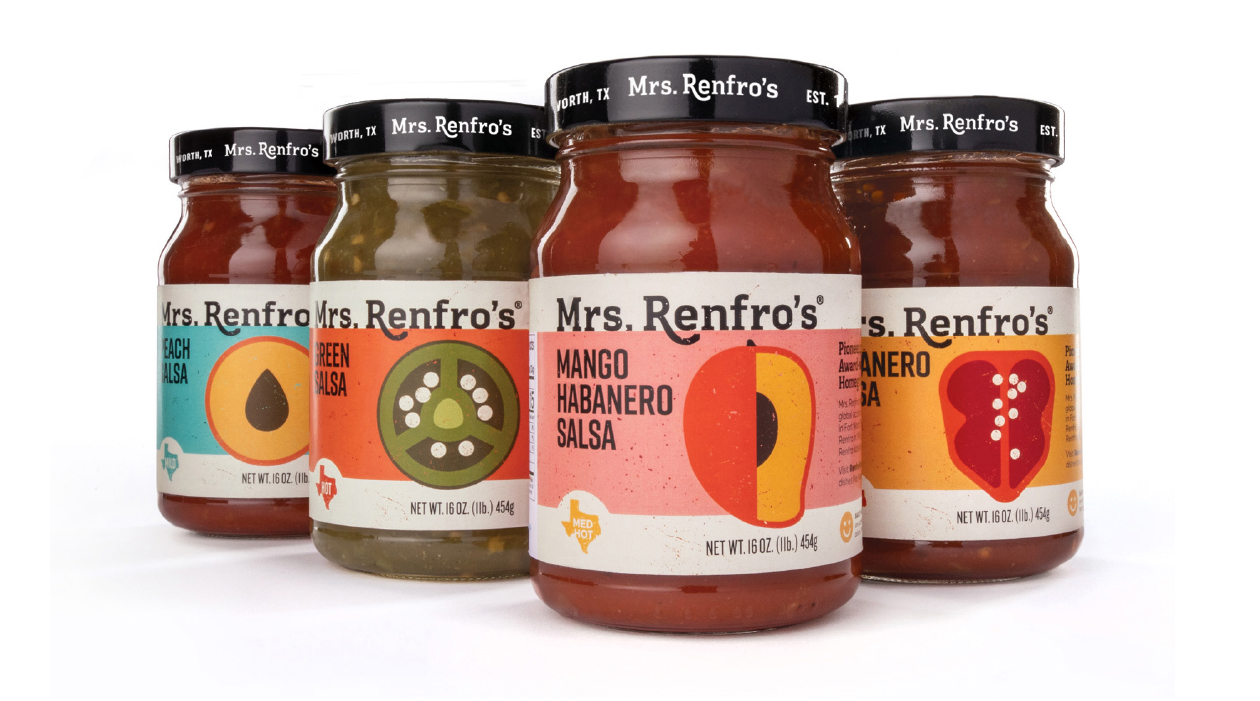 The judges create Special Judges' Awards to celebrate exceptional work on top of the competition's standard points system. Balcom earned this "Best Branding" award for rebranding an international salsa company with simple-yet-clever illustrations that really pop off the shelf, paired with a tagline that blends the brand's tradition and innovation. More about branding and advertising services.
2019
James L. West Center for Dementia Care
JamesLWest.org Website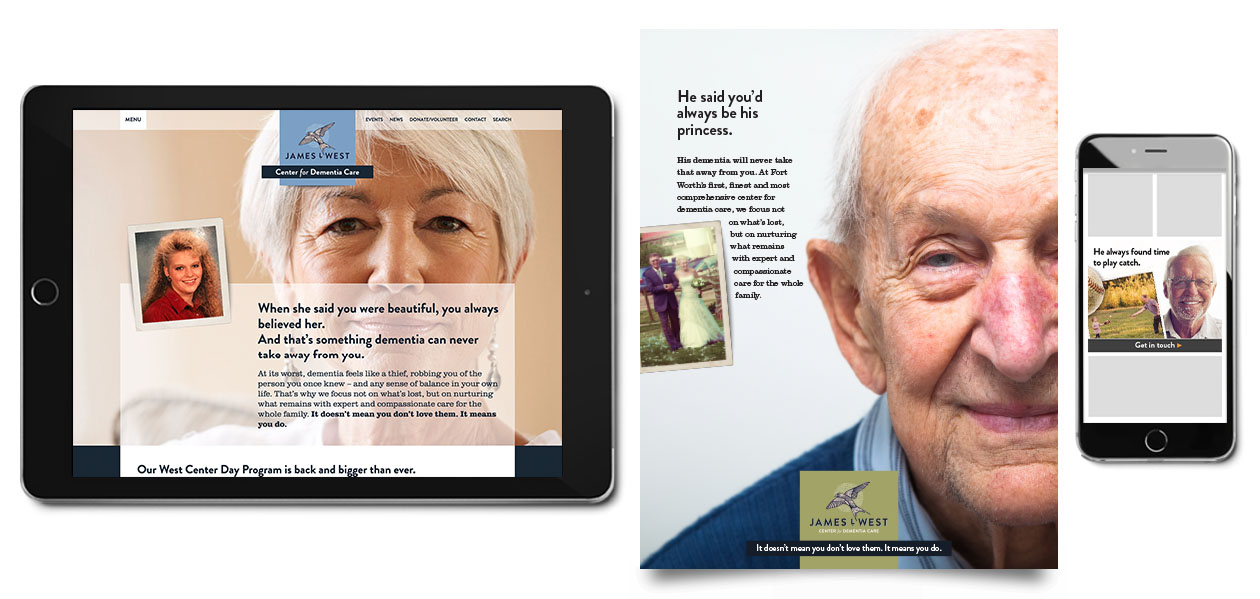 Leading dementia care center James L. West partnered with Balcom to revitalize the brand and, ultimately, increase occupancy. With a new website, brand revamp and digital media campaign, residency rose from 75% to 91.2% within six months. More about branding and advertising services.
2018
Dairy MAX
BUILT w/ Chocolate Milk Campaign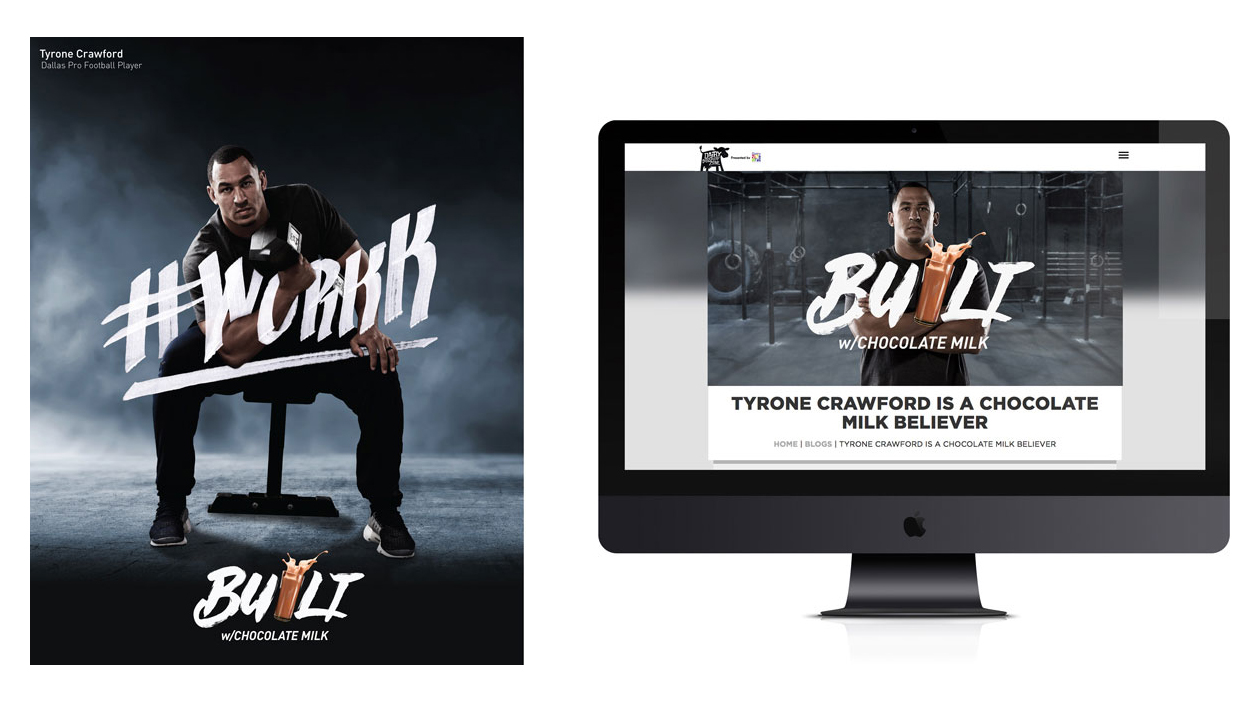 We energized Texas high school football teams and fans while promoting chocolate milk recovery in this pump-up video for regional dairy council Dairy MAX, featuring Dallas football pro Tyrone Crawford. More about branding and advertising services.
Kubota Tractor Corporation
"Georgia Grown" Video
A quick-turn project to promote Kubota Tractor Corporation's Georgia factory leveraged existing and stock footage, plus a rhyming narrator, to touch hearts at an event for the Georgia Department of Agriculture – and become an unexpected client favorite. More about video services.
2017
Ball Park Buns & Rolls
"The Crowd Goes Wild" Social Media Campaign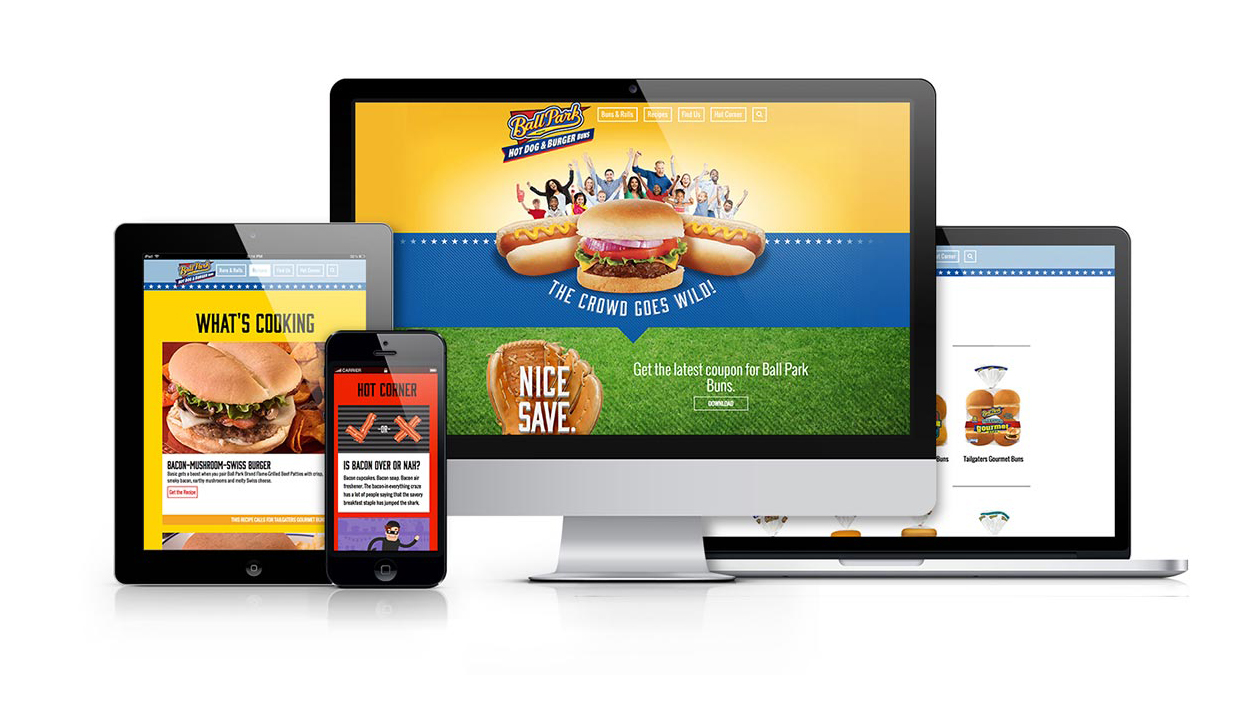 This social media campaign focused on our audience's hobbies and habits, specifically tailgating, grilling and baseball. It was all about amping up the fun, with a side of attitude, bright colors and surprising visuals. The campaign yielded a 4.75 percent click-through rate for Facebook "like" ads, well above the industry average of 1 percent. More about social media services.
2014
USMD Prostate Cancer Center
"When You Have Prostate Cancer" Ad Campaign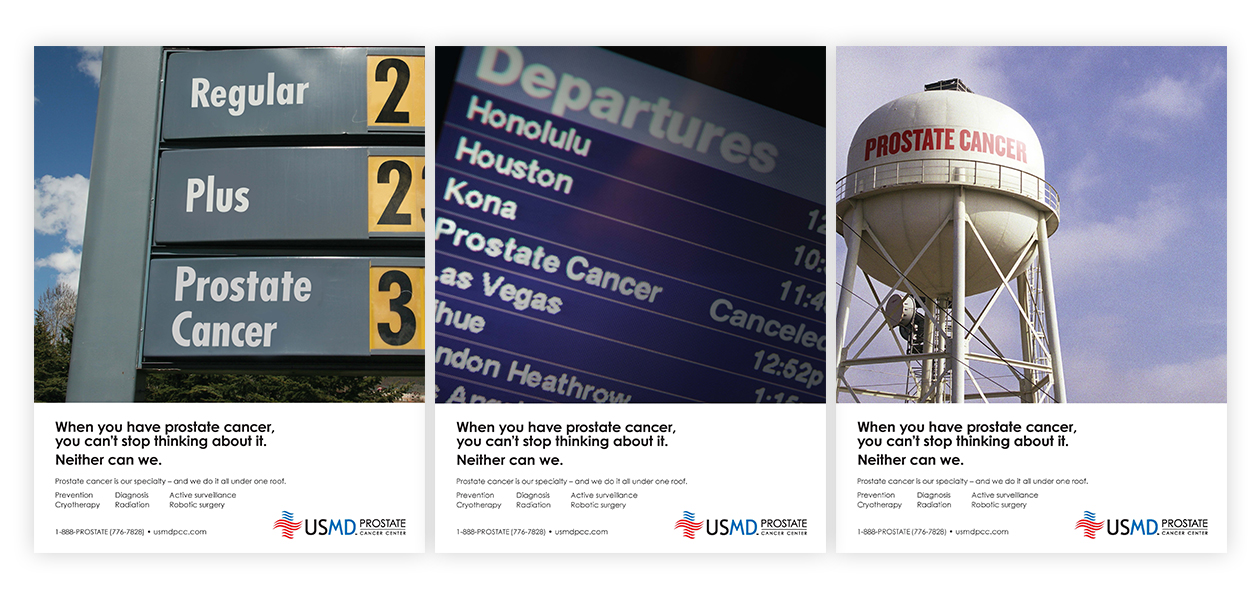 This campaign for USMD's Prostate Cancer Center employed a series of everyday scenes superimposed with the worries its audience experiences – simple visuals that grab attention and inspire curiosity – then paid them off with reassurance and solutions. More about branding and advertising services.
2013
Justin Boots
"Comfort and Joy" Retail/In-Store Sales Campaign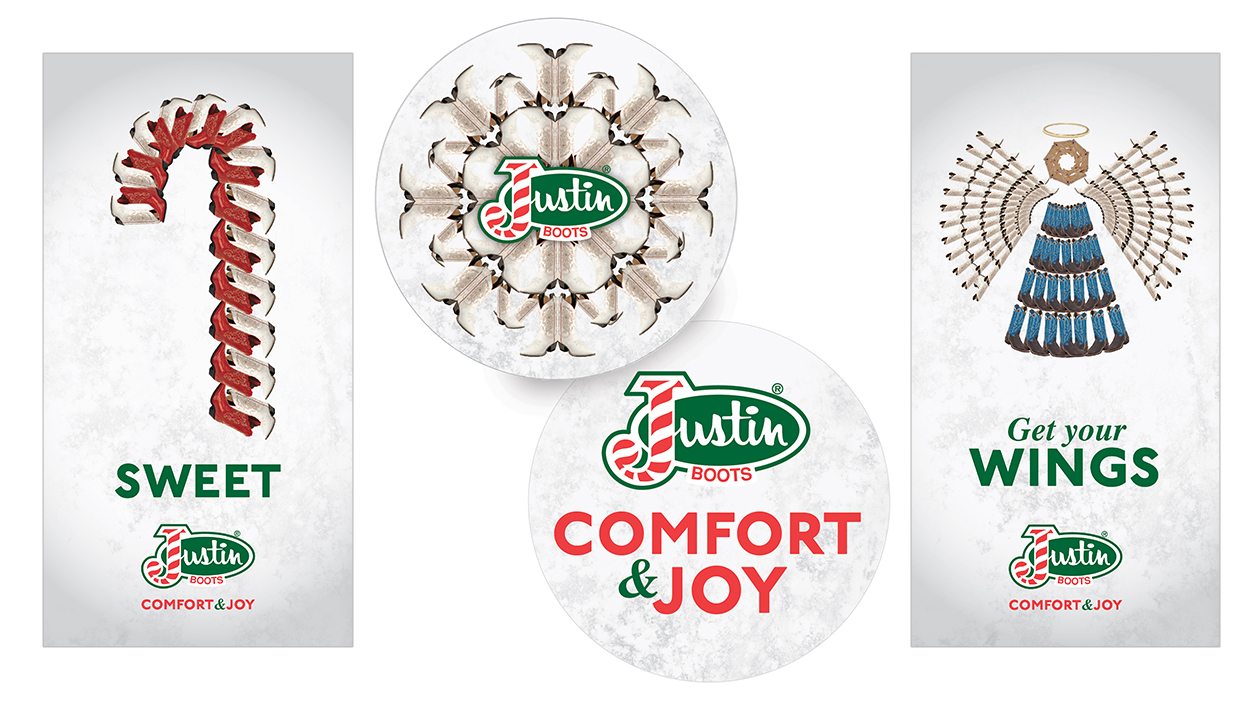 The products themselves served as holiday decorations in a point-of-sale campaign titled, fittingly, "Comfort and Joy," promoting the fit and style of Justin Boots. More about branding and advertising services.
Chippewa Boots
History Brochure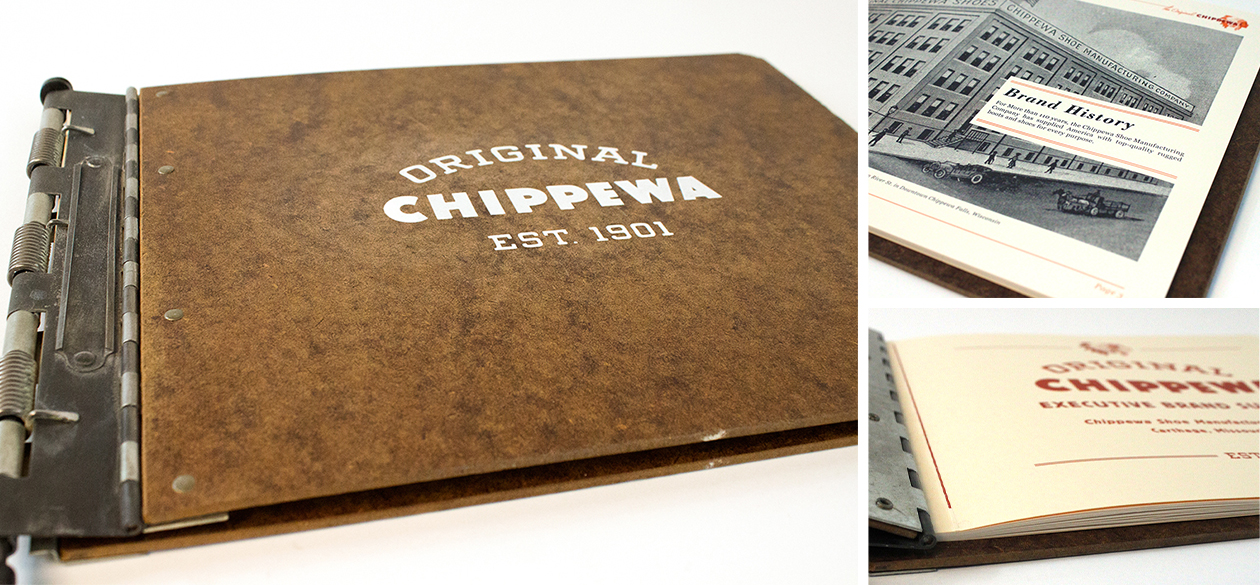 Vintage clipboards found at Army-Navy stores became covers for these bootmaker brand books, elevating the brochures to keepsake status. More about branding and advertising services.
2012
Veritas, LLC
VeritasEnergyLLC.com Website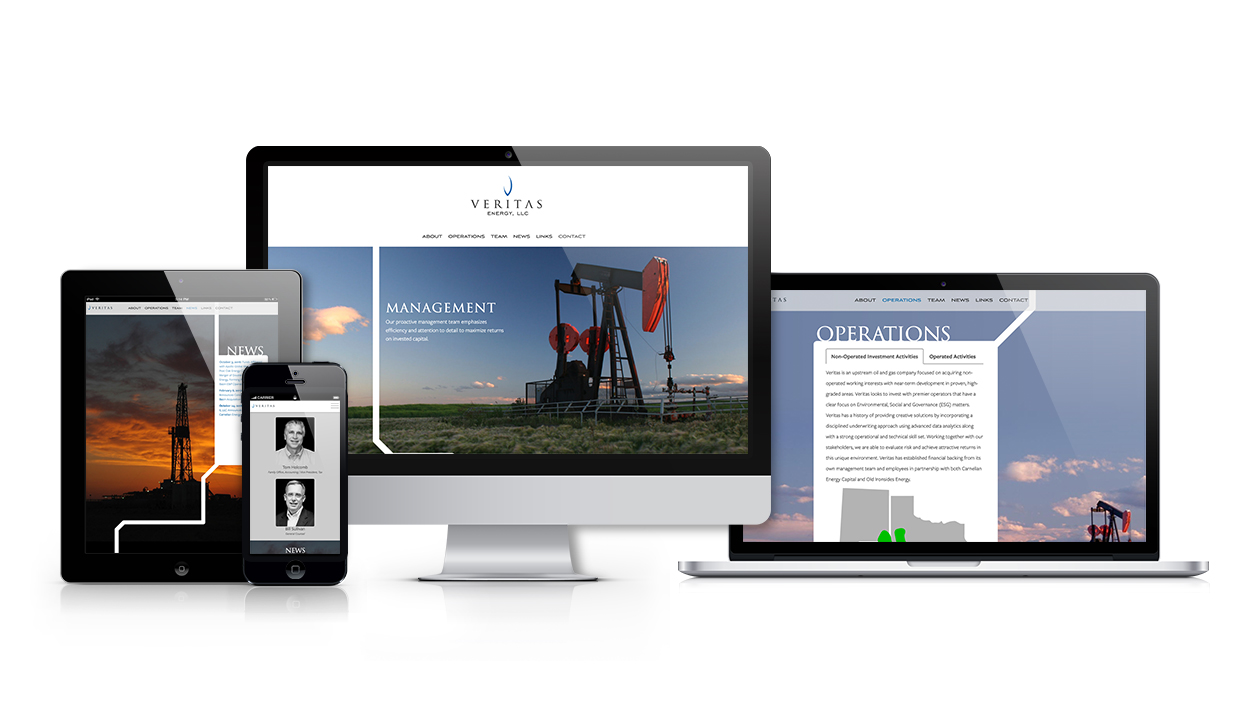 Industry became inspiration for this design, as an oil pump graphic guides the user down the long-scrolling website for oil and gas company Veritas. More about web services.