USMD Hospital at Arlington Integrated Campaign
Client
USMD Hospital at Arlington is a physician-owned hospital with the most experienced robotic surgery team in Texas. The hospital is now a part of USMD Health System, a physician-led healthcare system that delivers world class and cost-effective diagnostic, therapeutic and hospital-based care to patients nationwide.
The Challenge
As the most experienced robotic surgery team in Texas, USMD Hospital at Arlington wanted to position itself as the robotic surgery hospital and increase the number of robotic surgeries. Our audience was largely unaware of the benefits of robotic surgery, of how it works, and of USMD's unmatched robotic experience.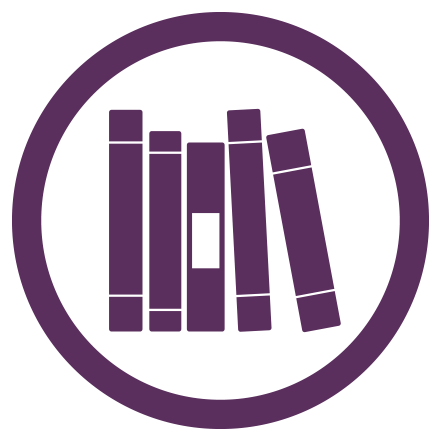 Insight
We surveyed robotic surgery patients, and found that, at first, patients were nervous about how the robot worked, but after surgeries at USMD, they raved about how well their procedures went and how easy their recoveries were.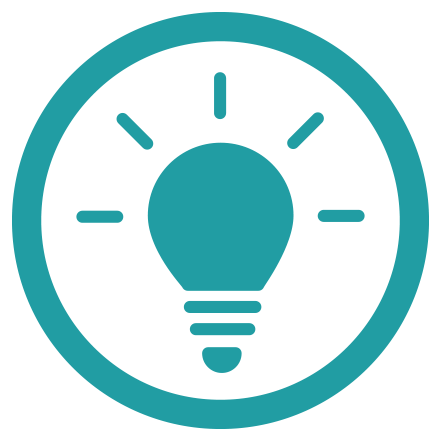 Creativity
Balcom cast the robot as the hero, so people could see how it really worked. We put the robot in familiar situations with everyday objects to add a touch of humanity (and humor) while driving home the benefits-focused message.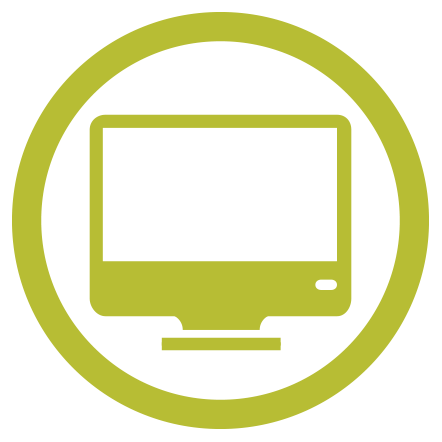 Technology
Balcom planned an integrated campaign, with a strong online component on top of the TV, print and outdoor elements, including banner, search and social ads pointing to custom landing pages. We pulled it all together with a memorable "WeDoTheRobot.com" URL.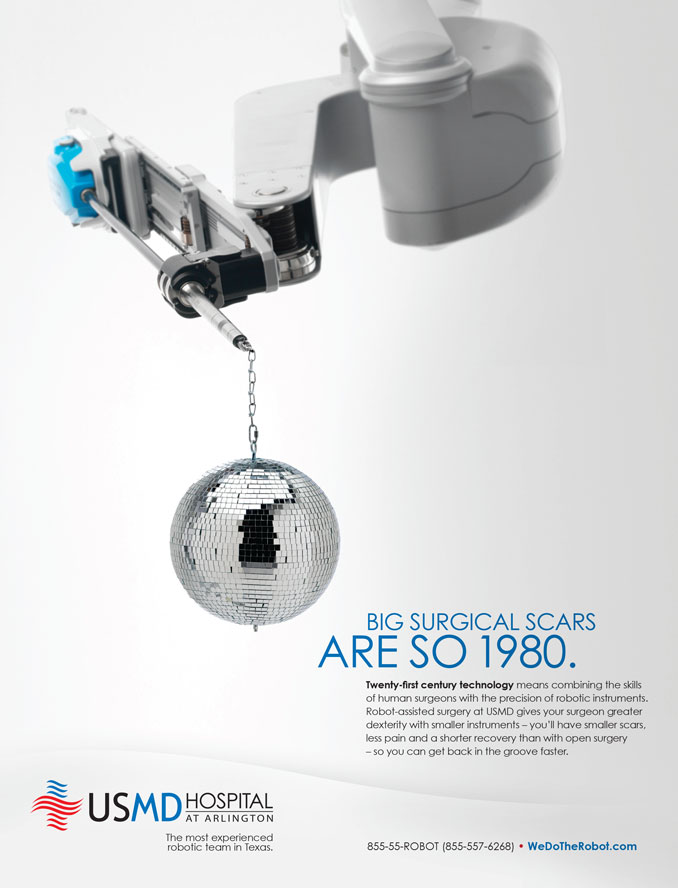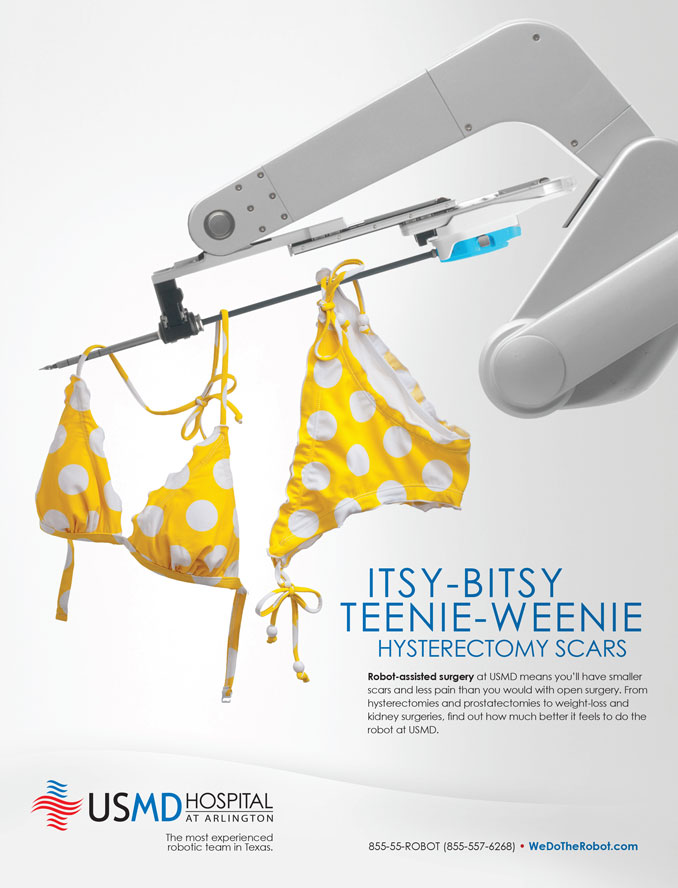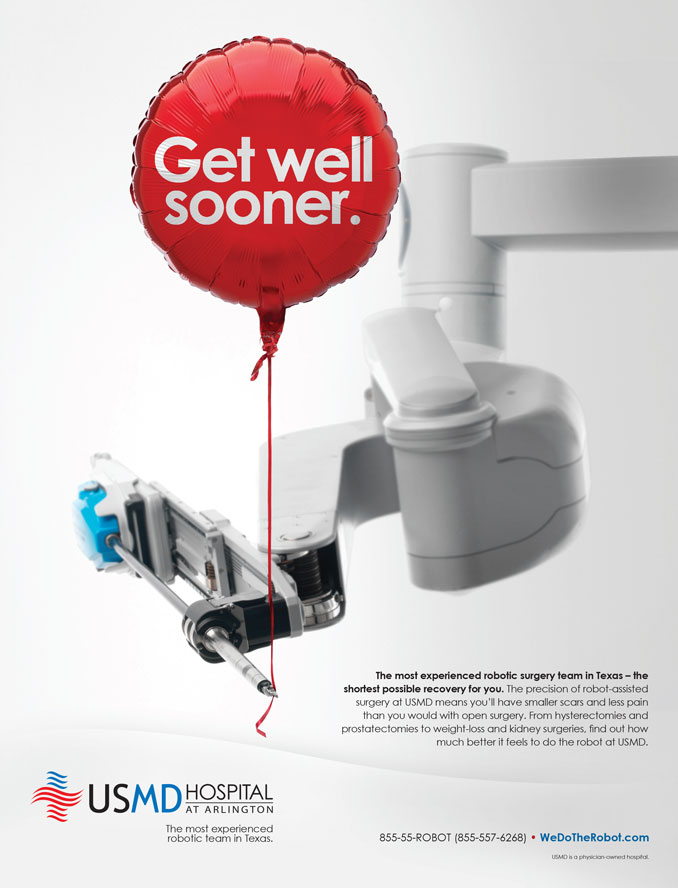 The Results
Within six months of the campaign launch, robotic surgeries were up by 15%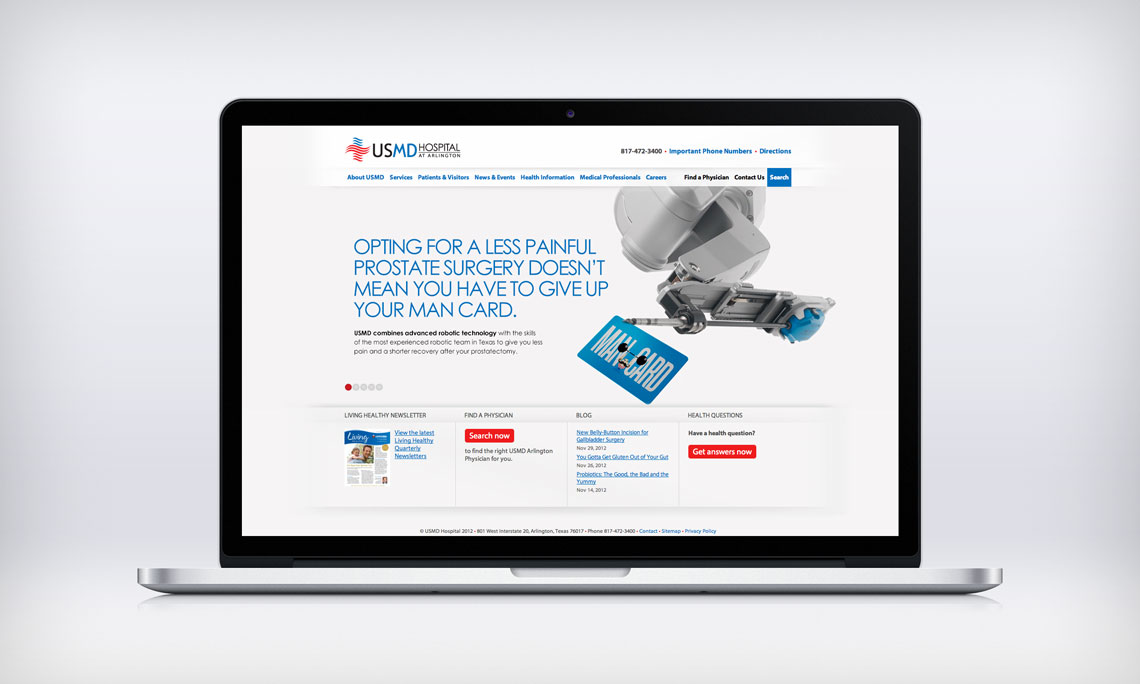 Awards
2013 Healthcare Advertising Awards
Gold Award – USMD Hospital "We Do the Robot" – Advertising Campaign With Television
2013 District American Advertising Awards
Silver ADDY – Ad Campaign
Four Silver ADDYs – TV Campaign
2013 Fort Worth American Advertising Awards
Gold ADDY – Local Television Advertising, :30 Spot
Silver ADDY – Television Campaign
Two Silver ADDYs – Television Advertising, :30 Spots
Silver ADDY – Consumer/Trade Publication Ad
Bronze ADDY – Consumer Local Integrated Campaign
Bronze ADDY – Outdoor Billboard