An integrated campaign doubled traffic for an eye care clinic in 2 years
Client
Pediatric Eye Specialists is one of the most comprehensive vision care centers in North Texas, offering ophthalmologists, optometrists and orthoptists who specialize in treating children.
The Challenge
This campaign started in 2013, when Pediatric Eye Specialists came to Balcom to help tell parents about their serious pediatric vision work – from prescribing glasses to correcting strabismus – without boring or scaring away the kids. The creative concept Balcom developed was used to help increase patient visits – especially to the new Mansfield location.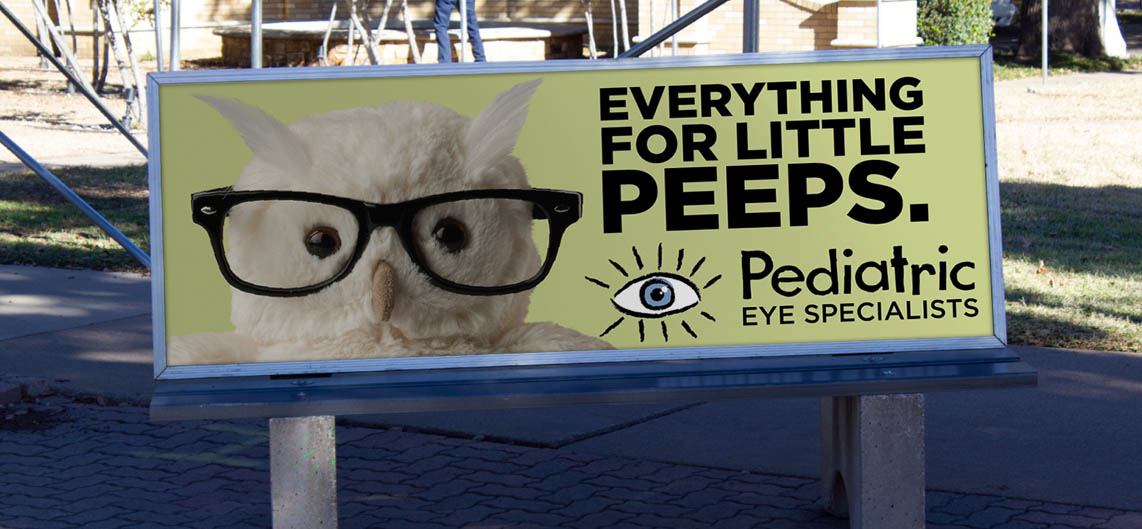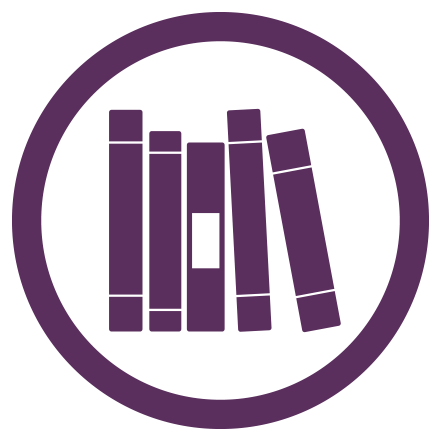 Insight
Based on what we learned from past campaigns and the trend toward mobile, we developed a strategy featuring a balanced use of channels, but with more focus on mobile and a specific goal of driving business to the new Mansfield location.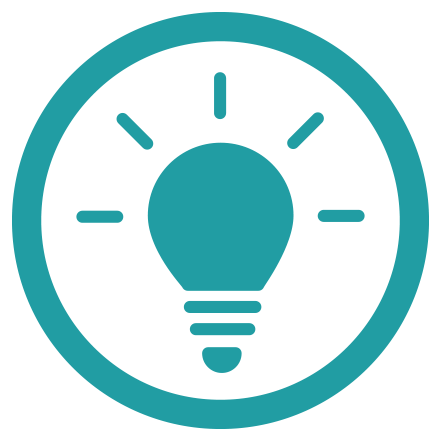 Creativity
Toy animals in cool specs gave the clinic a cuddly personality, and big, friendly headlines focused the message, in a campaign that worked across online and print ads, bus benches and social media. We paired this creative with ads profiling the founding doctors, and a social media contest that invited followers to submit photos of their bespectacled kids.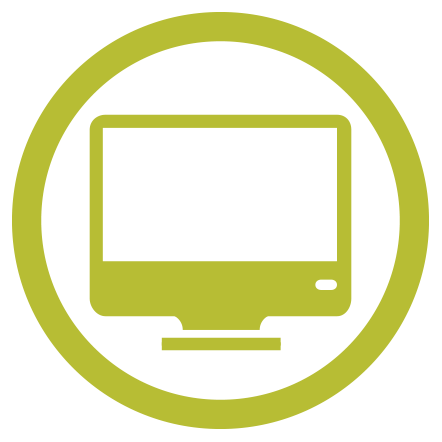 Technology
We tracked the success of the campaign using Google Analytics as well as analytics from ads on Facebook. Specifically, we tracked online conversions including requesting an appointment, filling out the contact form, and click-to-call on mobile.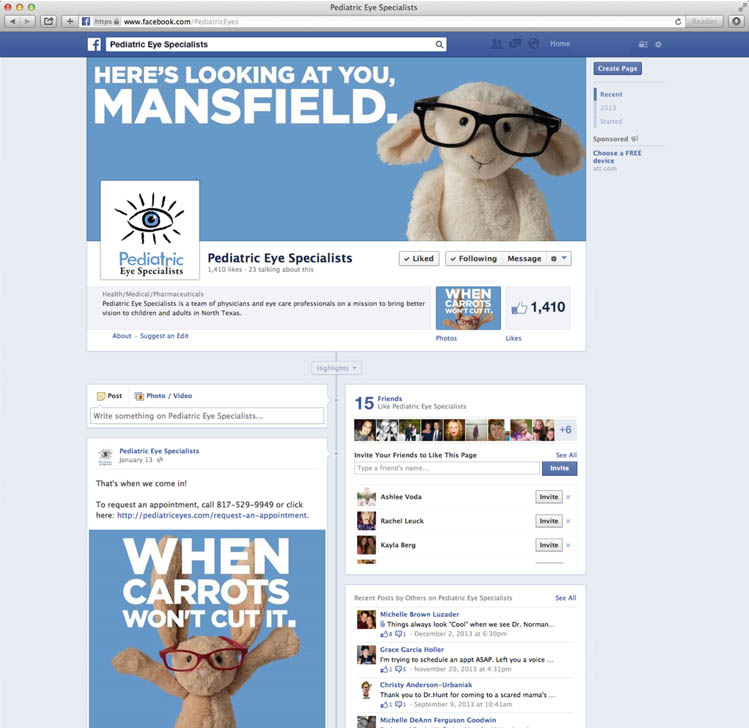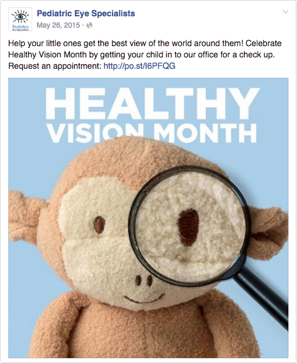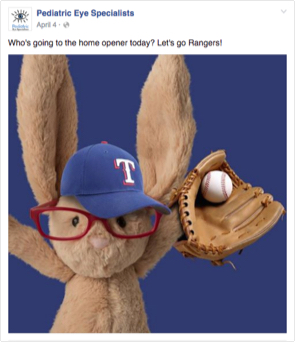 The Results
Increased web traffic by 150% over two years.
Stats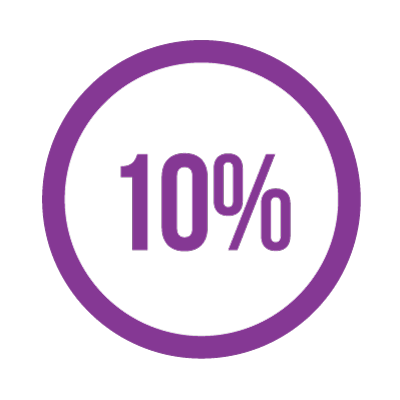 Lowered the cost per conversion by 10%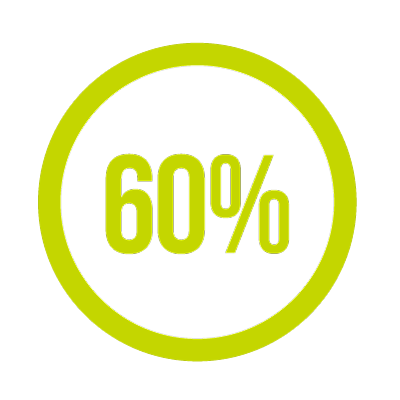 Raised mobile click-through rate by 60%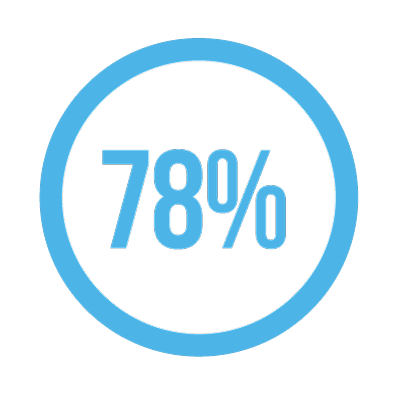 Increased web traffic from Mansfield by 78%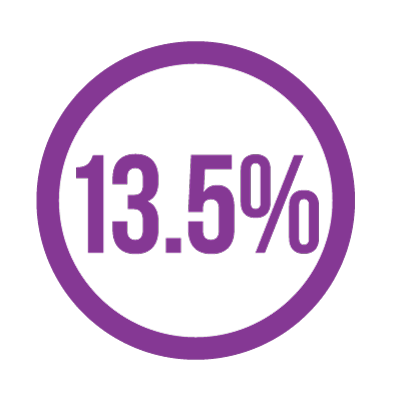 Grew new patient count by 13.4% (in the first phase of the campaign)
Awards
2016 Fort Worth American Advertising Awards
Silver ADDY – Public Transit Ad, Exterior
Silver ADDY – Out-of-Home Campaign
Bronze ADDY – Public Transit Ad, Exterior
2016 Healthcare Advertising Awards
Merit – Fuzzy Animals Bus Bench – Outdoor
2014 District American Advertising Awards
Silver ADDY – Magazine Campaign
Bronze ADDY – Outdoor Campaign
2014 Fort Worth American Advertising Awards
Gold ADDY – Out-of-Home, Campaign
Gold ADDY – Advertising for the Arts and Sciences, Single Medium Campaign
Gold ADDY – Advertising for the Arts and Sciences, Integrated Campaign
Silver ADDY – Out-of-Home, Flat
Silver ADDY – Consumer or Trade Publication
Bronze ADDY – Consumer or Trade Publication
2014 Healthcare Advertising Awards
Gold – "Everything for Little Peeps" – Magazine Series
Gold – "Everything for Little Peeps" – Outdoor
Silver – "When Carrots Won't Cut It" – Magazine Single
Merit – "Everything for Little Peeps" – Total Advertising Without TV
2014 PRSA Worthy Award
Worthy Award – Integrated Marketing Communications