Balcom's Fashion Trendsetters to Watch
The advertising industry can have its own set of stereotypes. An outsider's mind may drift to the days of Mad Men, drinking scotch at your desk before lunch, men in full suits and women in A-line dresses and heels.
But the last time I wore a dress to work, I paired it with my latest Adidas tennis shoes.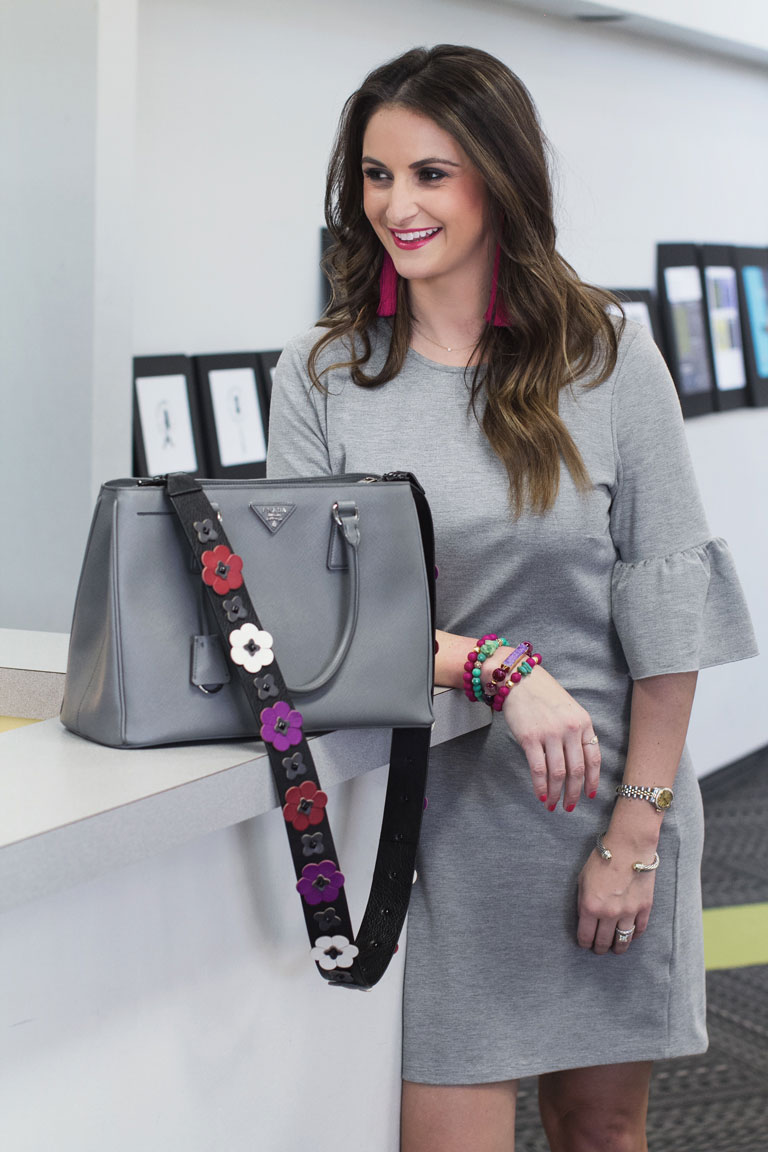 Work style has changed and is moving away from slacks and dress shirts, suits or ties. Balcom has always had its own set of rules. It's an atmosphere where employees are proud of their personal style, and encouraged to express it. I have spent my time at Balcom noticing the diverse personal styles that come to the agency. From skinny jeans on dads and Star Wars costumes on art directors to beanies in the summer, the B's exude casual style that is worth imitating. Below, you can find my list of Balcom's 2017 trendsetters to watch.
Fashion Dads
Sometimes, a fishing shirt and a chic new pair of boat shoes can make just as much of a statement as an Armani suit and tie. Our CEO's #OOTD always sets the friendly go-getter tone for the entire office. A true trendsetter, when Stuart Balcom breaks out the first pair of shorts for the warmer season, the rest of the office follows. He completes his look with the season's newest loafers and a polo representing where he has most likely teed off earlier in the day. You'll find fellow Fashion Dad Alan Parchman, director of business development, in what is clearly this season's hottest shade of fishing shirt, burnt orange. Is he going fishing today? Probably not, but he pulls this shirt off as if he has just stepped off a boat in the Caribbean. A staple such as this can only guarantee new business pitches to be successful – that's why we always look to Alan to push the envelope with the latest collections from Paris Bass Pro Shop.
Pleasingly Plaid
Even when 105-degree weather puts the rest of us in Stuart shorts, take a walk to Balcom's ground floor and you'll feel like you've stepped into fall on the East Coast. It's a sea of plaid, and there is no coming up for air. You can just taste the pumpkin spice latte. Did they all plan to dress the same today on purpose? Is there a group photo or theme party I wasn't invited to? The answer is no. Balcom's development team chooses the fall staple year-round to improve comfort while coding, poise while programming and opulence while optimizing. That sea of plaid makes its way in unison up the stairs once a day for lunch discussions, bringing a feeling of relief to the entire agency during the hot summer months. For a moment, their soft flannels and cool winter tones take us all to a red and yellow tree-lined scene of the brisk fall months. Then, just like that, someone's Apple watch dings and we are back to reality.
Blazing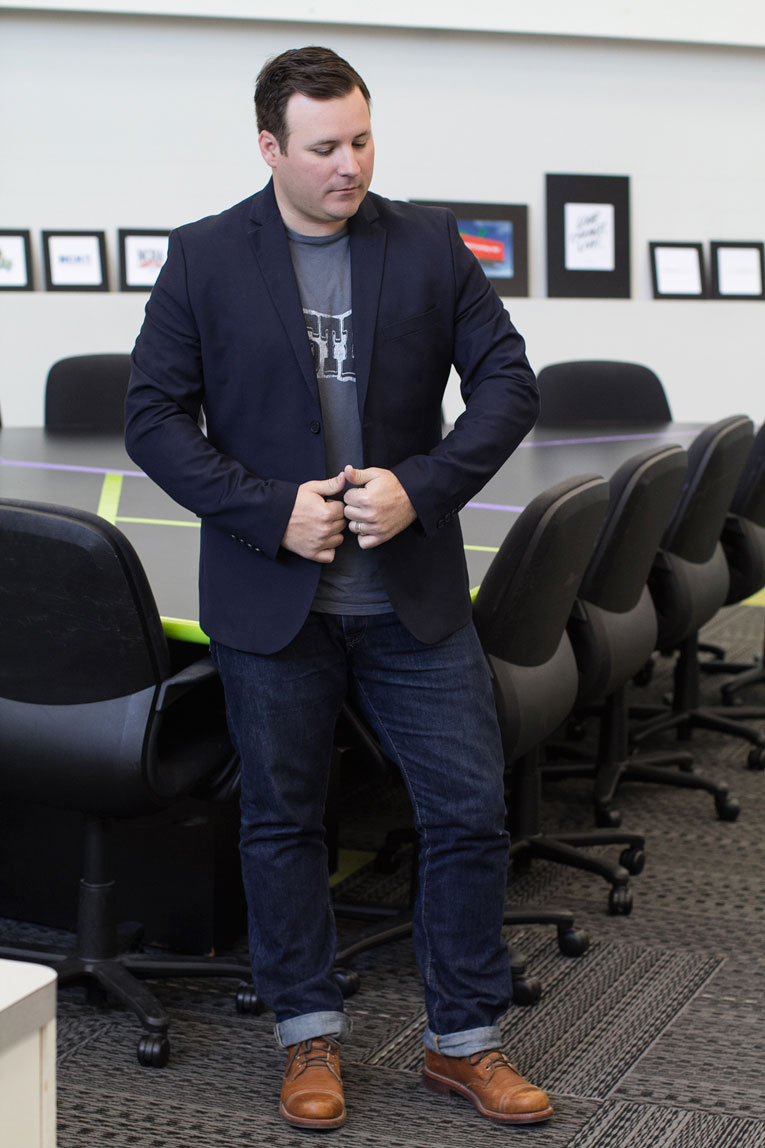 Every now and then, you meet a person with that individual style that can't be replicated. They are effortless – a trailblazer in the industry. You can't help but wonder … why Fort Worth? Why not the runways of Paris or the pages of Italian Vogue? Balcom has been lucky enough to capture one of these style icons and put his eye for color, texture and mixed media to use. His name: Taylor Potts. Sound familiar? It should. Taylor was the first person to make wearing a T-shirt under a sport coat a work of art. Gray T-shirts, graphic T-shirts, V-neck T-shirts – the possibilities are endless for this fashionisto. His rock band background provides an edge in his day-to-day wardrobe choices. Taylor graces the halls of Balcom daily, keeping us on our toes wondering what he might do next. Tennis shoes with jeans, graphics with wool, or even an unexpected puffer vest in the summer. His confidence and range are unparalleled and we are not worthy. Look for him come fashion week 2017. It's only a matter of time.
Hardly Basic Black
10,000 steps – on the runway. All-black has never looked so fierce. Creative Director Carol Glover can only be seen in a fleeting dash of dark, popping in and out of offices throughout the day for meetings. No matter the season's hottest color or what the blogs suggest, Carol sticks to her iconic style, reimagined daily with shades of black and flashes of greys, and if you're lucky, you'll catch her stepping out of the box in a black-and-white tailored jacket. The office is rendered speechless as she emerges from the stairwell donning her obsidian shades and edgy ebony handbag. She dominates the creative director scene as the only person who can successfully pull off that quintessential style. If the devil wears Prada, then the queen of creative wears all black.
The Art of Fashion
Senior Art Director David Sims can be seen daily in his modern take on the Hawaiian shirt – a timeless staple. Assortments of fish or even postage stamps are only a few of the fashion-forward designs you can find in his collection of button-downs. His personal style is pleasantly unpredictable, but he gets it right every time. Designed to grab attention, these coveted shirts are found to be sold-out year-round. David dresses in works of art, and there is no doubt some of his most celebrated creative moments have been inspired directly from his ensemble. He will unquestionably continue to amaze us with his signature style.
More fashionistas to watch
Jenna Simard – Professional and well-spoken, all in some edgy black leather booties with gold hardware. Leave it to this account executive to pull off a client meeting in a white leather skirt. Jenna's personal style brings a new twist to office staples.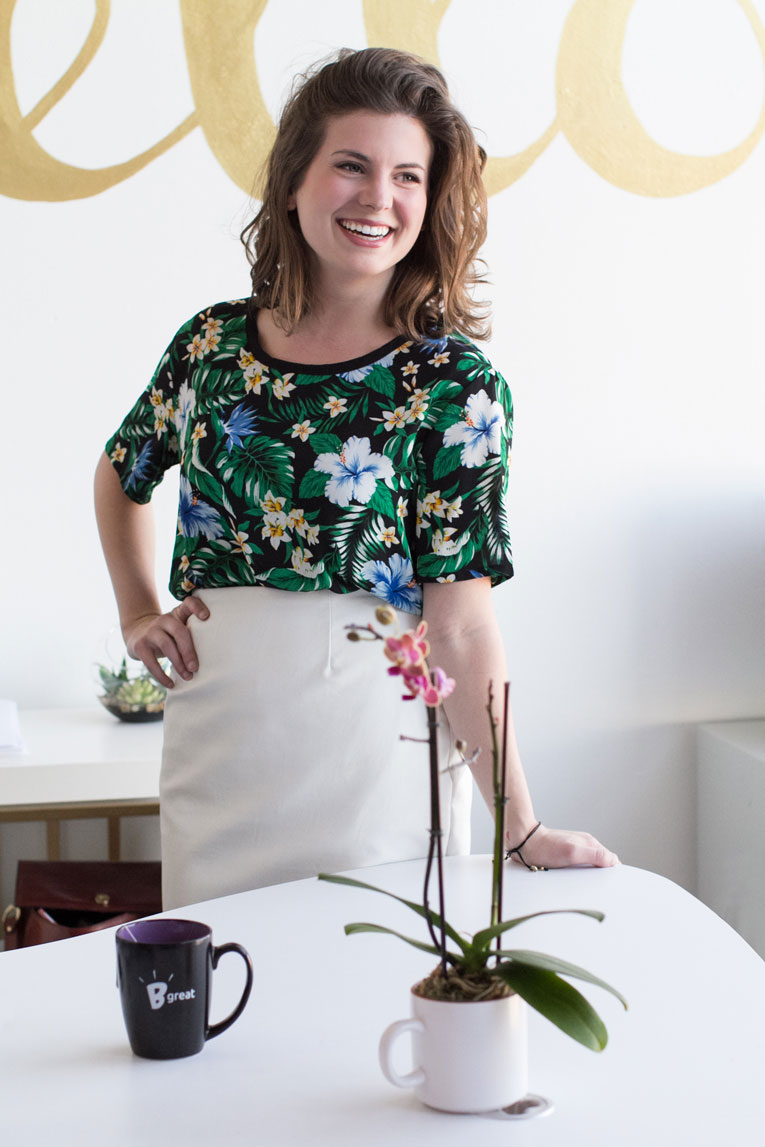 Holly Aguilar – Whether it's a statement necklace or an eye-catching sweater, Senior Art Director Holly is always stepping out in a casual but polished look. Her skill in layering and mixing texture shows her eye for design every day. Her pops of color are nothing short of rich and can add a ray of light to a bad day.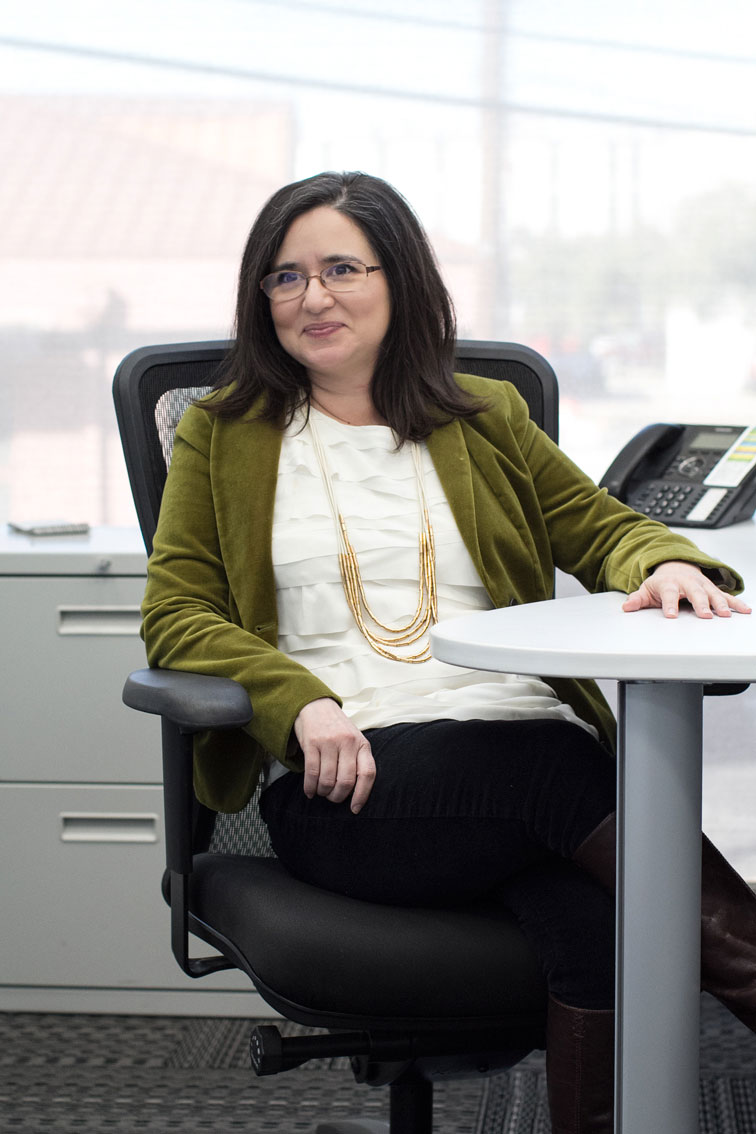 Jessica Murdock – Jeans with holes and a double-faced belt paired with a blazer make our office manager Jessica edgy but put-together. Running around the office can call for comfort, but she manages to pull it off in elevated looks. This fashionista could teach the master class on effortless personal style.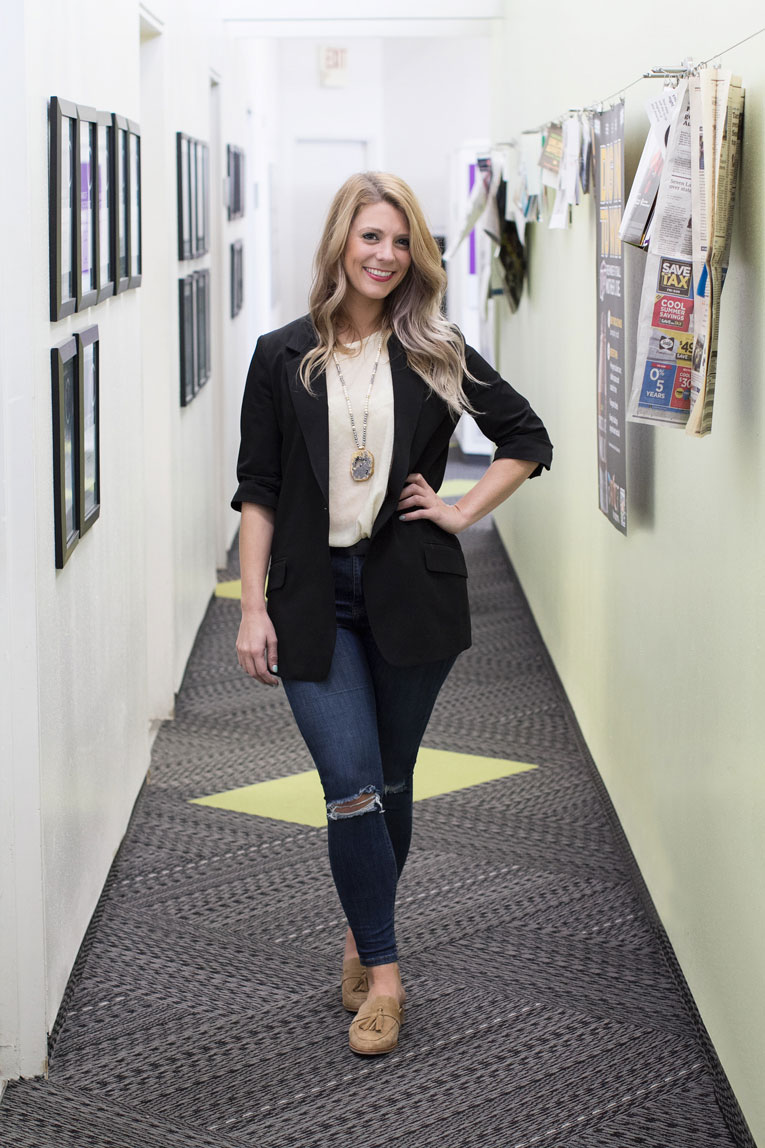 Keep track of what's hot at the B by following the Balcom Instagram.