Keep the Love Alive: 7 Ways to Repurpose Content
Keep the Love Alive: 7 Ways to Repurpose Content
Is your audience falling out of love with that how-to video you worked so hard on? Is their infatuation with last year's top-20 blog post all but gone? You could let the spark fade. Or you could help your followers fall in love with the same content all over again – just by giving it a little makeover.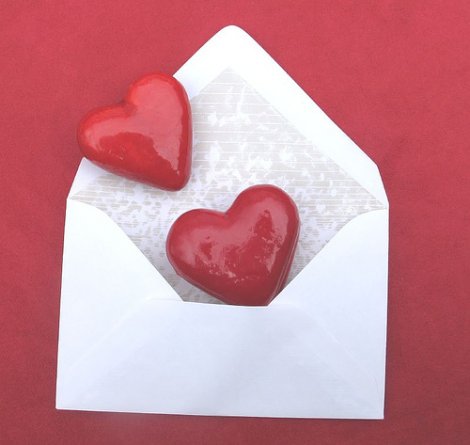 Here are seven ways to do that.
Blog Posts to Ebook – Do you have a series of blog posts covering a similar subject? Bundle them together into an eBook: just edit for redundancies and flow, and update with some new stats or tips. Get your graphic designer to pretty it up, then offer it as a free download to new subscribers.
White Paperto Infographic – Pick out some of the most pertinent facts and numbers from your white paper and get your designer to turn it into a fun, easy-to-read graphic. Make sure you include a Pinterest share button when you post it!
Blog Post to Video–How-to blog posts, especially, make awesome videos – sometimes it's just easier to watch someone do it step-by-step.
Video to Graphic – On the other hand, some people want an at-a-glance reference. So if you've already made a how-to video, try creating a photo version of the instructions, with one key image illustrating each step, like this brownie in a mug recipe. These are great for Pinterest, too.
Podcast to Blog Post – Some people just don't have time to listen to a whole podcast – or have trouble following along without a visual. Post a transcript of the podcast on your blog, or write up the highlights and scatter in a few cool quotes from the recording.
Webinar to SlideShare – Did you create an awesome slide presentation for your webinar? Upload it to SlideShare to read a wider audience, promote sharing across social networks, and even get constructive feedback.
Share Old Stuff Again – Some new subscribers haven't even seen your old content: try re-sharing an old piece on your social networks. Use a segue like an upcoming event ("Get ready for the holiday shopping season with these 10 tips on bargain-hunting") or a news story (first check out these tips on news jacking).
There are plenty of other ways to repurpose content – maybe you'll turn an infographic into a video, or a webinar into an eBook. Tell us your repurposing ideas in the comments.
-
[Image credit: Shuba]