Balcom Agency Hires Christine Cantrell As Account Manager
FORT WORTH, Texas – Oct. 5, 2016 – Christine Cantrell has joined Balcom Agency as account manager. A former Balcom intern, Cantrell returns to the agency with several years of experience managing communications campaigns for clients across multiple industries.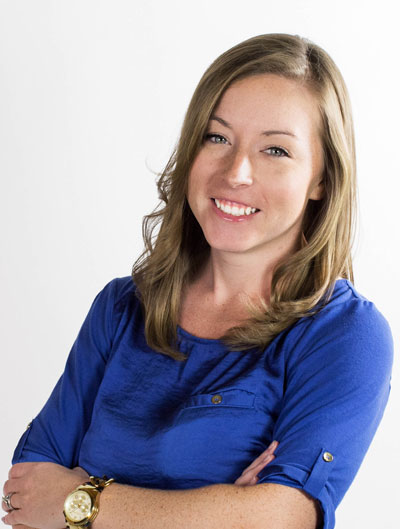 Cantrell comes to Balcom from Elmore Public Relations in Houston, where she developed and implemented public relations and marketing strategies for such clients as Houston Grand Opera, Discovery Green and The Periwinkle Foundation. Now an account manager at Balcom, Cantrell will help to oversee group marketing for Kubota Tractor Corporation's Central Division.
"Christine is the kind of person you want on your team," said Kim Speairs, APR, MBA, director of client services and PR specialist at Balcom. "We recognized her talents years ago during her internships with us. So when the opportunity came to offer her a full-time position at the agency, we jumped on it. We look forward to seeing Christine continue to thrive here and to what she will help our clients accomplish."
As is customary at Balcom, in addition to her official title, Cantrell will be known by a quirky Balcom nickname. Five feet tall but mighty, she takes on the name "Witty Bitty" – a play on her knack for words and clever sense of humor.
Cantrell earned her bachelor's degree in advertising and public relations from Abilene Christian University in 2012.
About Balcom Agency
Balcom Agency is a talented team of matchmakers in the business of making people fall in love with brands. The agency uses powerful insight, creativity and technology to push for greatness in every project. Whether it's branding & advertising, web development & digital marketing, film & video production, media planning & buying, PR & social media, consulting & training, or all of the above, Balcom makes sure it all works together. Founded in 1993 and located in Fort Worth, Texas, Balcom makes all this happen for clients in health care, pharmaceuticals, fashion, food, retail and beyond, including Dairy MAX, Mrs Baird's Bread, the Neeley School of Business at TCU, Sinclair Oil Company, Cavender's and PCCA. To learn more about the agency's award-winning work, visit BalcomAgency.com.