A World Without Marketing Is a World Without Bacon
A World Without Marketing Is a World Without Bacon
Every year, when I visit Tarleton State University to speak about marketing and social media, I greet the students with the smell of freshly cooked bacon. When I ask what it makes them think of, they all say the same thing: breakfast.
That's when I launch into a discussion about Edward Bernays.
Bernays was Sigmund Freud's American nephew, born in 1891, and better known as the Father of Public Relations. He was one of the first to use the news as a marketing medium, and to use his uncle's theories to find better ways to communicate with people.
Basically, before Mad Men, there was Bernays. His ideas didn't just shape this industry; they've shaped our everyday lives. Here are three prime examples – starting with breakfast.
Bacon and Third Party Authority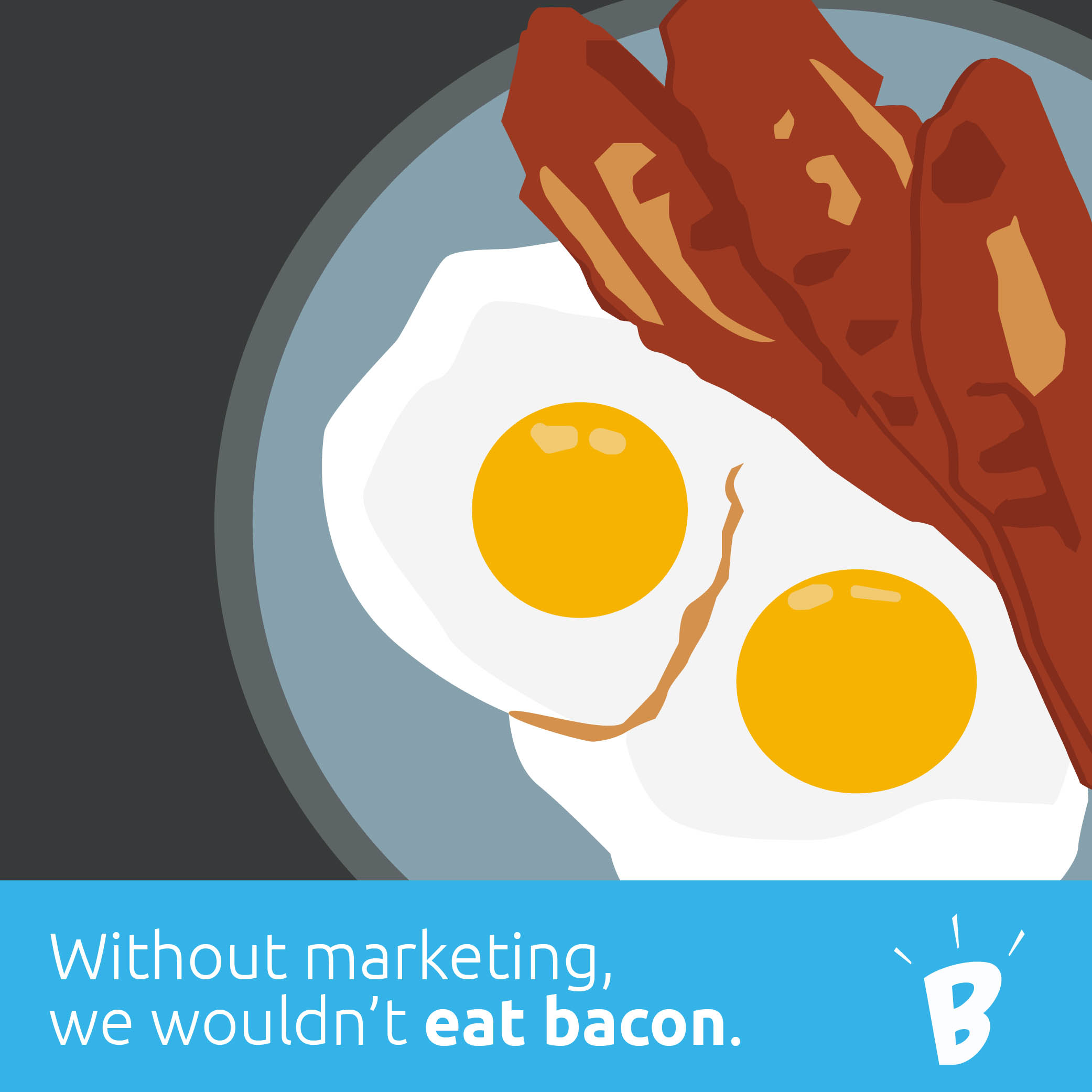 Bernays had a meatpacking client that needed to move bacon. Research showed that the typical American breakfast was light – coffee, juice, maybe some toast. But Bernays' doctor said a heavier breakfast was healthier, so Bernays asked his doctor to write letters to thousands of medical colleagues to confirm it – and they did. Bernays made a huge media push publicizing the results. Simultaneously, he promoted the hearty combination of bacon and eggs. Bacon sales went up.
To this day, bacon and eggs are synonymous with breakfast – which we think of as the most important meal of the day.
The lesson: The relative objectivity of third-party authorities can give your message extra power.
Hairnets and Targeting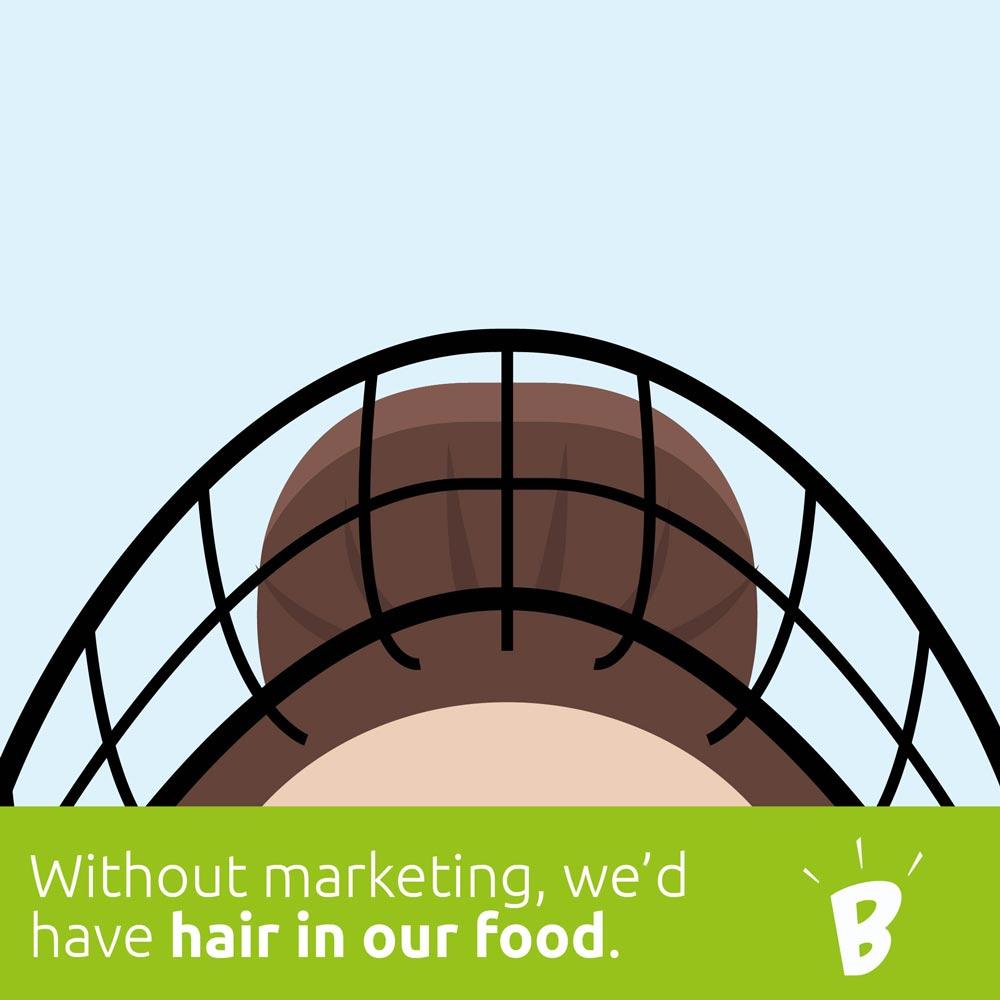 When dance icon Irene Castle got a bob haircut in 1915, women flocked to chop off their own locks – and hairnet manufacturers panicked. One manufacturer, Venida, went to Bernays, who came up with two initiatives: one that used artists to praise the "Greek coiffure" look of a woman wearing long hair in a hairnet, and one that used health and safety experts to educate lawmakers about the dangers of loose hair in food preparation and when working with machinery.
While the campaign to change the fashion fizzled out, many states passed laws requiring the use of hairnets for certain professions. Hairnets failed in fashion, but succeeded in health.
Decades later, eyeglass manufacturers have used the same principle in reverse by positioning eyeglasses as a fashion accessory instead of just a medical item.
The lesson: Look for hidden benefits in your products, and use them to reach new audiences.
Cake Mix and Audience Research
With the postwar introduction of convenience foods like Betty Crocker instant cake mix, General Mills was surprised to find that women weren't buying it. Rather than scrapping the product, the company went to Bernays for help.
Bernays' research revealed that women felt guilty for not contributing more to the cake, so Bernays advised Betty Crocker to alter the recipe to require adding an egg. From a Freudian perspective, the woman felt she was giving her egg to her family. From a practical one, it felt a little more like "real" baking. Sales skyrocketed.
The lesson: Sometimes you need to dig deeper to find out what's really important to your audience.
"Responsible marketing tells the truth, and smart marketing uses principles like Edward Bernays' to tell it."
Bernays' methods made him a controversial figure, but he argued for the need to prevent society from being swayed by mere chance – or ignorance. If you think that sounds like spin, consider this: Bernays also used these methods to fight racial prejudice in the Deep South when he handled publicity for the 1920 NAACP conference in Atlanta, Georgia. He promoted the positive contributions of African Americans to the South, and enlisted support from Northern leaders to inspire southern leaders to follow. The conference garnered impressive media coverage – and zero violent incidents.
Responsible marketing tells the truth, and smart marketing uses principles like Edward Bernays' to tell it. Ultimately, it's when the two come together that great things can happen – for business and for the world.
More about marketing and PR: