Summer Intern Project: B Day and the Balcom Community
We asked our summer 2016 interns – Meg, Connor, Eric and Andrew – to write up a case study on their main summer project. Here's what they did.
---
As the seasons bring new interns, they also bring new intern projects: hands-on assignments requiring the interns to work together and use their existing skill sets while developing new ones. We were asked to examine B Day, the monthly celebration Balcom holds at local Fort Worth venues.
Together, in true Balcom spirit, we used technology to gather insight and implemented creative changes according to our findings.
What We Learned
We started by asking the entire agency if they enjoyed B Day, if they tried to go, where they would like to see it take place, etc. Connor, the client service intern, walked around the office with an iPad and a survey we created on SurveyMonkey.
We quickly realized that B Day attendance was a more complex issue than we had initially thought. We found that most Balcom employees enjoy B Day, yet less than 50 percent attend. Those who skipped it were mainly a mix of employees who need to pick up their children on Fridays and, most surprisingly, employees who simply went home early at B Day's 4 p.m. start time.
The interns decided there was a larger task at hand. As Balcom grows, we know it's important to maintain the tight-knit community that makes Balcom so special. After several brainstorms and presentations to our mentors, we developed a plan to not only increase B Day attendance, but to invigorate the Balcom community.
What We Changed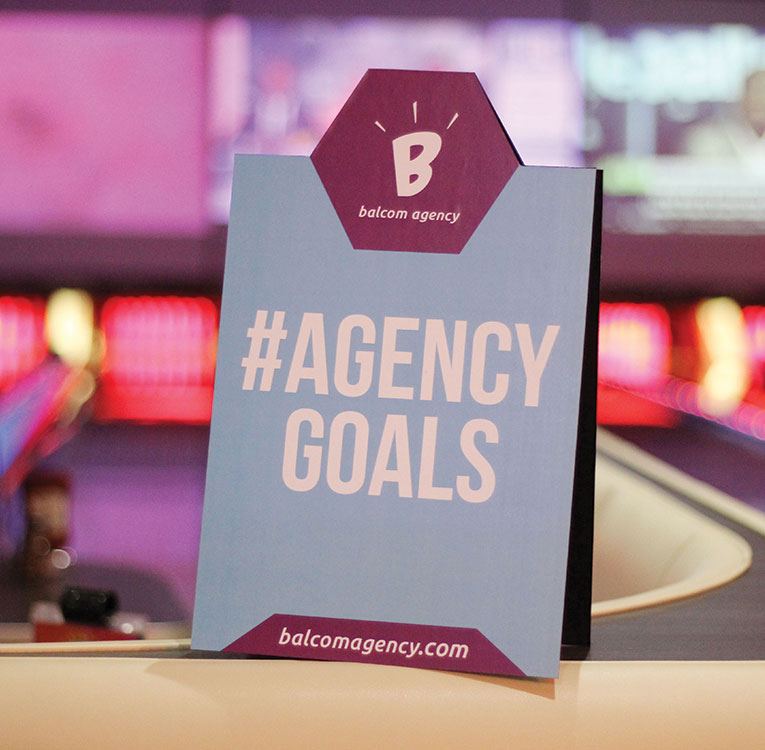 We proposed beginning B Day 15 minutes earlier, so those with kids to pick up would have a bit more time to spend relaxing with their fellow Bs.
We made a calendar for the next year that included the venue suggestions gathered from our survey, reasoning that Bs would be more excited to go if they saw their recommendations implemented.
We branded B Day. As an ad agency, we know that branding is essential, even when it comes to ourselves. We created table signs displaying Balcom's logo and fun sayings such as "#AgencyGoals" and "The Bs Are Out of the Hive" to show that we are professionals who still know how to relax and have a good time.
We developed a Prize Wheel with prizes like delivered lunches or basketball tickets that employees can only receive if they go to B Day and add their names to the raffle.
Finally, Meg, the copywriting intern, curated a weekly internal newsletter, which Andrew, the digital intern, and Eric, the design intern, developed together. The newsletter, sent via MailChimp, shares Balcom announcements, reminders and birthdays.
"As Balcom grows, we know it's important to maintain the tight-knit community that makes Balcom so special."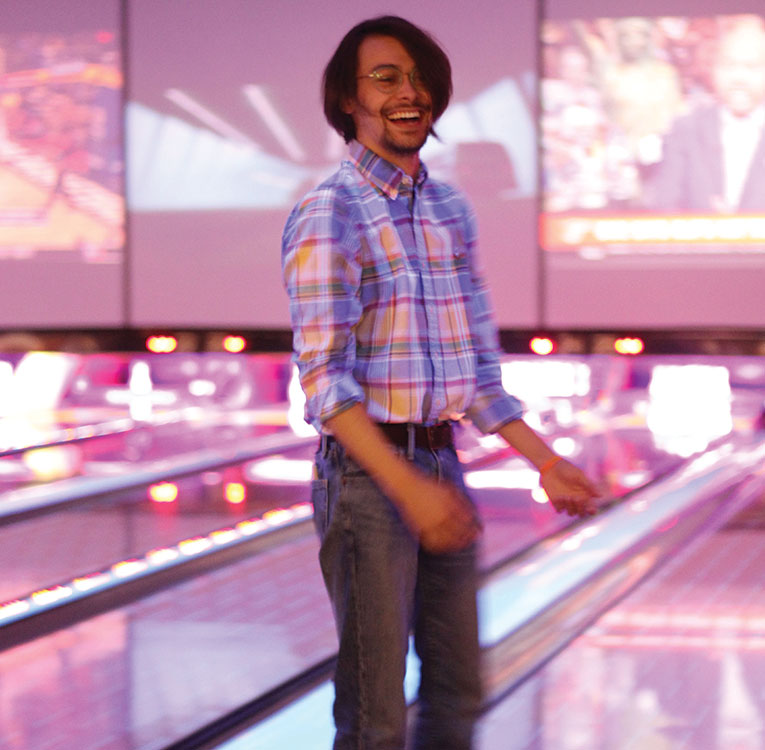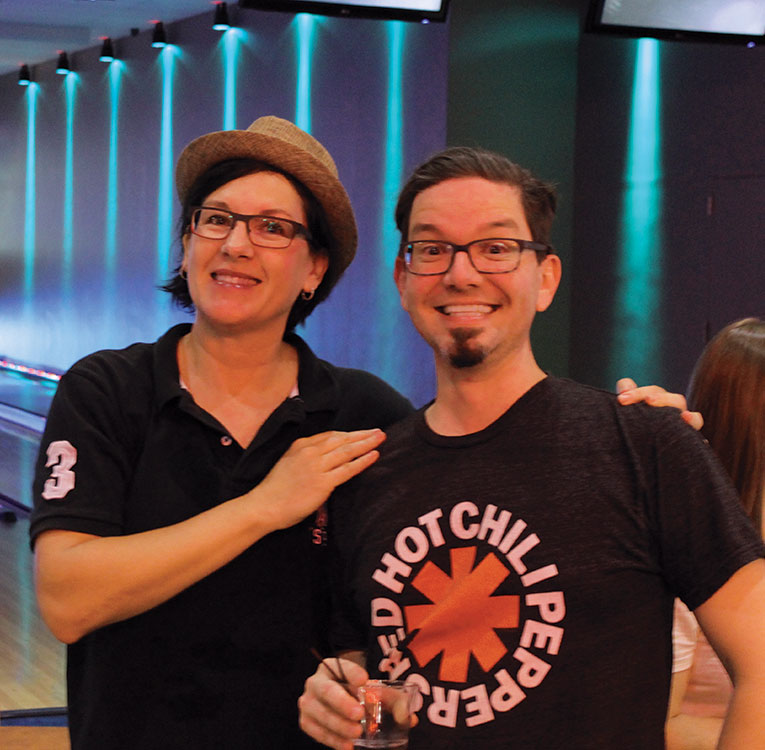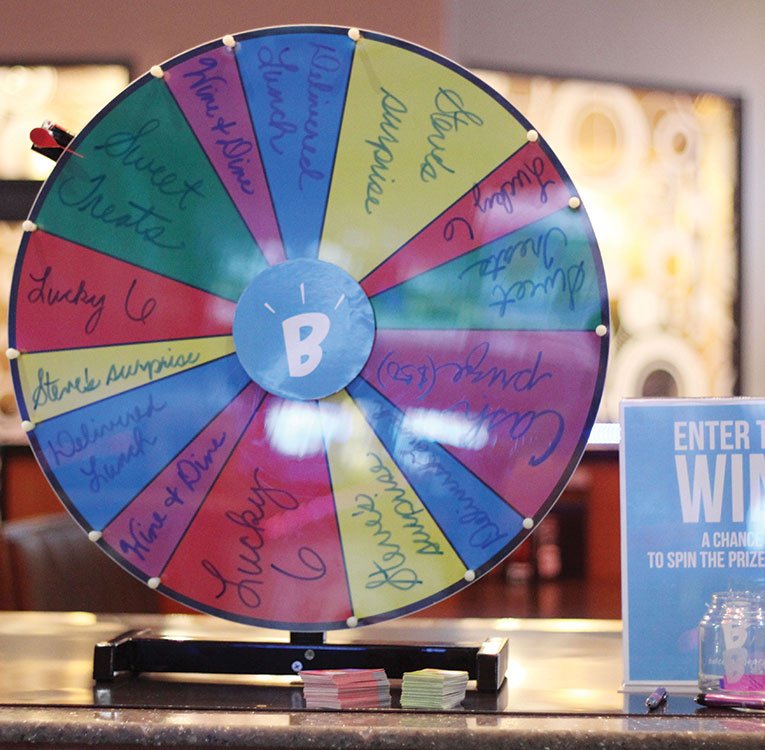 What We Saw
July 29 was the big day – the B Day when we, the interns, would see if our weeks of work (including an extra Sunday in the office) would pay off.
We saw amazing results: 80 percent of the agency – more than our 75-percent goal –attended the bowling B Day we organized at Main Event, and everyone said they were having a good time. The Prize Wheel was a hit as well; our accounts payable coordinator, Norma, won three prizes! Even the team with the lowest bowling score got a prize.
Already, we've seen great results at B Day. We hope our work will continue to contribute to the amazing culture we've been lucky enough to be a part of for the last three months.
More on Balcom's interns:
Tags: Culture