That Sinking Feeling: Navigating a Digital PR Crisis
That Sinking Feeling: Navigating a Digital PR Crisis
Cringeworthy. It's the word that comes to mind for PR, social media and marketing folks when we see an action by a brand or person that is unlikable (at best), goes viral and is then mishandled.
It's enough to make you feel shock, embarrassment, even anger. All natural emotional responses—and ones that are now commonly expressed through public social media outlets.
Take, for example, the now-infamous Applebee's incident. Onor around January 25, a server from one of the franchise's St. Louis locations posted a photo of another server's receipt where the tip had been zero'ed out with the comment: "I give God 10%. Why do you get 18?"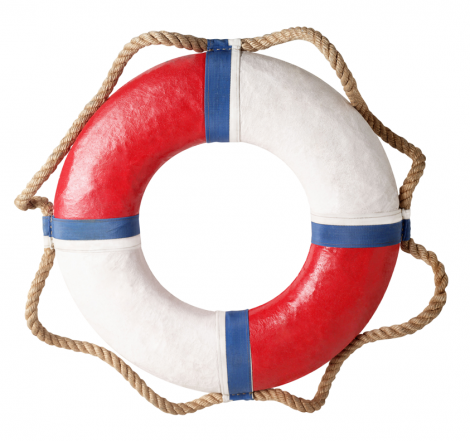 Most will agree that the customer's action was rude, while many will argue that the employee's response was unwise. But it's a safe bet that everyone—at least in the marketing world—will maintain that Applebee's wasn't prepared for how to handle the situation.
Think this couldn't happen to your brand? Think again. Welive in what feels like an increasingly graceless world. Instead of mannerly actions, we can choose to attack, rebuff, sneer or just generally stir the pot. Everyone has an ill-tempered side; that's part of being human. And, humans are your customers and clients.
What people say about your brand is not fully within a marketer's control. What is? Your attitude, your response and your counselors. You can read more about the Applebee's incident elsewhere,but at Balcom Agency we want to remind you that you can make the best of a bad situation like this, should you find yourself in one, by avoiding these communication traps:
You don't think anyone will pick up on the situation.
Ignorance isn't bliss. You can't predict what may be coming your way, but you can be engaged in ongoing discussion about your company and public perception. Don't be out of the loop; just about anything can be newsworthy or sharable. People care about personal experiences, and company actions often make the news.
You don't have a 21st century plan in place to prepare for negative posts, comments, emails and tweets.
The formal complaint letter mailed to headquarters is long gone. When someone is upset, they can let you know in just a few minutes. Besure to keep real-time knowledge of your Facebook page, Twitter feed, comment/suggestion email box and blog comments. Responding quickly, and honestly, to concerns can keep a situation from getting out of hand—and it's just the right thing to do. Communicate like a real person (instead of engaging in corporate speak), and be respectful, even when the kindness isn't returned.
You don't have a third-party marketing partner to advise you.
It's hard to be the master of every trade. As a business owner, division leader, manager or employee you may not have experience in crisis communication or social media management. Be sure to hire the right partner to advise you. You'll need them to be up to speed on your business prior to a difficult situation, so consider a PR and/or social media retainer(we offer both at Balcom) as a best practice for your company.
And remember what they say about an ounce of prevention. Get a plan in place ahead of time so you're not scrambling to keep your reputation afloat if and when disaster strikes.