Bob Howald, Van Cliburn…and everything.
"Sad News."
I cringed when I saw that subject line in my inbox a few days ago. It was sandwiched between "HOT deadline" and "Urgent meeting," but I knew I would read "Sad News" first. It took me a few seconds to click it open.
Bob Howald had died.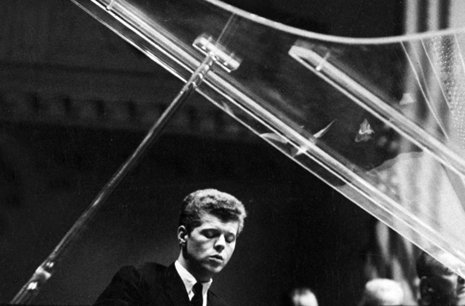 The kind, charming production manager I had worked with at Witherspoon was gone. Passed away at home, unbeknownst to a busy world for days, until his old friend Jim Stuart went by to check on him. "Sad News" had become even sadder.
In the potent cocktail of urgency and arrogance that advertising can be, Fort Worth has had plenty of high balls. Bob, however, wasn't one of them. As a production manager he simply made things happen, quietly and delightfully. He played classical music in his office and walked around in his sock feet after hours. If you ever talked to Bob, you remember his signature end to nearly every sentence, "…and everything."
"Gentleman" has always seemed like an old fashioned word to me -- a manner of carriage and methodical thoughtfulness that has simply disappeared over the years. But when I think of a gentleman, the first man I think of is Bob Howald. The second is Jim Stuart. So it pains me to imagine their last encounter. That's not how gentlemen say goodbye.
And last week, Van Cliburn passed away. I never met Van Cliburn, but as a young copywriter at Witherspoon, pulled in to do research on Fort Worth luminaries, I saw a photo of him I'll never forget. He was riding through a ticker tape parade in New York City, back from his victory in Russia, sitting tall, head back, waving to the crowd with the longest, most elegant hands I have ever seen. Piano hands.
So when the days would wind down at Witherspoon, and the sunlight would flare and then fade along the back windows, and I could hear the classical piano music coming from Bob's office, I always imagined those hands.
I imagine them today, too. And I imagine Bob sitting in the sweet light, with his shoes off, listening to Van… and everything.

Photo credit: New Yorker