Balcom Agency Hires Jessica Murdock as Front Desk and Office Manager
FORT WORTH, Texas – Oct. 11, 2016 – Jessica Murdock has joined Balcom Agency as front desk and office manager, bringing several years of office management and client service experience to the agency.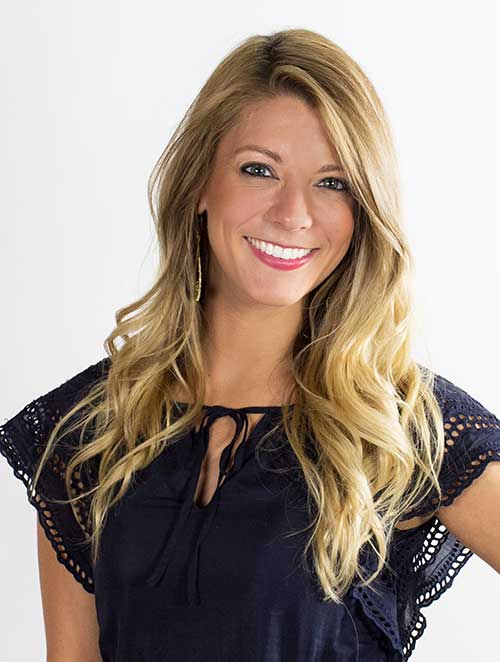 Previously, Murdock worked as a product specialist at Neiman Marcus in Fort Worth and as studio manager at D Method, where she ran daily operations as well as oversaw the studio's social media communities. In her new role on the B Team, Murdock will supervise and fulfill Balcom's administrative responsibilities while representing the agency as its front desk manager.
"Jessica is a perfect fit on our team," said Toni Stuard, accounting manager at Balcom. "With her background in client service, capacity to juggle various tasks and welcoming personality, we're confident in her ability to help keep office operations running smoothly – with style and grace that make great impressions on our clients and guests."
In Balcom fashion, Murdock will additionally be known by her secondary nickname, "Lemonade." The alias is an ode to her friendly, cheerful demeanor and ability to make lemonade out of every challenge.
Murdock earned her bachelor's degree in marketing from Texas Woman's University in 2010.
About Balcom Agency
Balcom Agency is a talented team of matchmakers in the business of making people fall in love with brands. The agency uses powerful insight, creativity and technology to push for greatness in every project. Whether it's branding & advertising, web development & digital marketing, film & video production, media planning & buying, PR & social media, consulting & training, or all of the above, Balcom makes sure it all works together. Founded in 1993 and located in Fort Worth, Texas, Balcom makes all this happen for clients in health care, pharmaceuticals, fashion, food, retail and beyond, including Dairy MAX, Mrs Baird's Bread, the Neeley School of Business at TCU, Sinclair Oil Company, Cavender's and PCCA. To learn more about the agency's award-winning work, visit BalcomAgency.com.