B Healthy: Balcom's Top 5 Holiday Tips
Delectable dishes are plentiful at Balcom this time of year with four Balcom Days of Christmas parties, peanut brittle, Bundt cakes and more. The opportunities to gain a few pounds are endless, but who says surviving the holidays at the office has to be torture?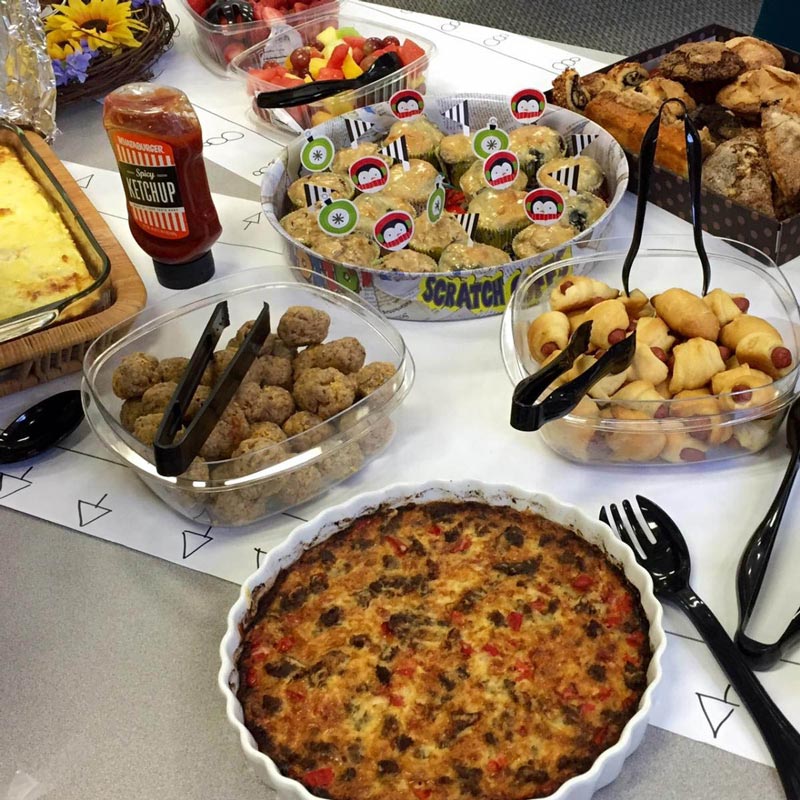 We put together a few tips to help us survive the holidays at the office without too much sacrifice. We thought we'd share them with you.
1. B.Y.O.S.
Bring your own snacks (and lunch). While beer cheese dip and dessert tamales are delicious, it's easier to say no to those things when there are other snack options. A southwestern ground turkey skillet over a baked sweet potato or Lilly's Roasted Jalapeno Hummus and fresh veggies are healthy alternatives, but there are many other options. Think about how much money you can save with this philosophy applied to lunch.
2. Find an Office Buddy
Partner with someone at work and hold each other accountable through the holidays. Challenge each other to hit the gym a few times a week, sign up for the CASA Superhero Run* or catch a ZYN22* training ride together.
3. Cook Smarter
Swap oil for applesauce, sugar for agave and sour cream for Greek yogurt if you're making dishes for the office party. The treats taste the same, but contain less processed sugars and saturated fat. No one has to know about the swap because they won't notice anyway.
4. Adjust Your Ergonomics
Burn more calories sitting at your desk by raising the desk and working from a standing position. It's always a good idea to keep a chair nearby, but standing desks are a great way to stay moving.
5. Take A Stroll
Feeling the fatigue from sitting at your desk all day? Take a stroll in the office or down the street and don't be afraid to take the stairs. You'll burn more and feel better from a little activity.
How do you stay fit this time of year? Let us know in the comments.
Check out more B holiday reading:
__
*Full Disclosure: CASA & ZYN22 are Balcom clients.