6 Ways an Ad Agency Stays Healthy
Most people probably associate advertising more with the fictional, party-heavy "Mad Men" lifestyle than with health. But the B team prides itself on pushing for greatness, which in this case means becoming one of the first Blue Zones Project designated worksites.
But What the Heck Is A Blue Zones Project?
The Fort Worth Blue Zones Project (BZP) is a five-year, healthy-city initiative backed by Fort Worth Mayor Betsy Price and three Chambers of Commerce. Blue Zones Project wants to make it easy for people to make healthy choices and live longer by coordinating with worksites, schools, restaurants, grocery stores and city government to make permanent changes to environment, policy and social networks.
Balcom Agency wanted in on that "live longer" bit. Balcom takes care of its employees, and we're already well on our way to worksite designation – starting with our B Wellness Month back in May 2015. We also created an ad hoc, health-minded B team to implement best practices that will help Balcom achieve the designation. The B team is following the Blue Zones Project worksite assessment checklist as well as coming up with original ideas.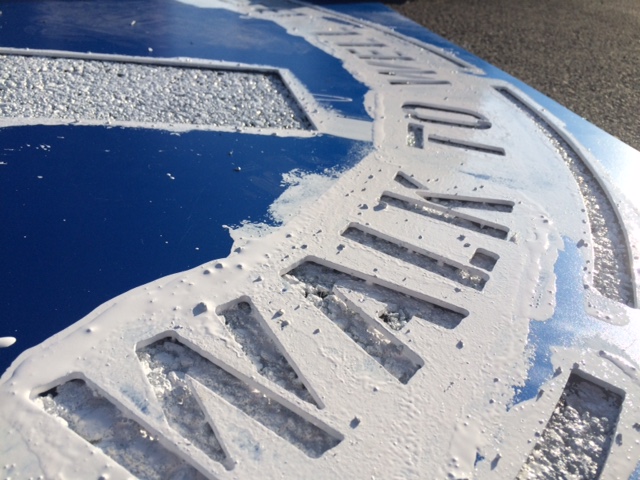 "Balcom Agency wanted in on that "live longer" bit."
How Balcom Sings the "Blues" for Wellness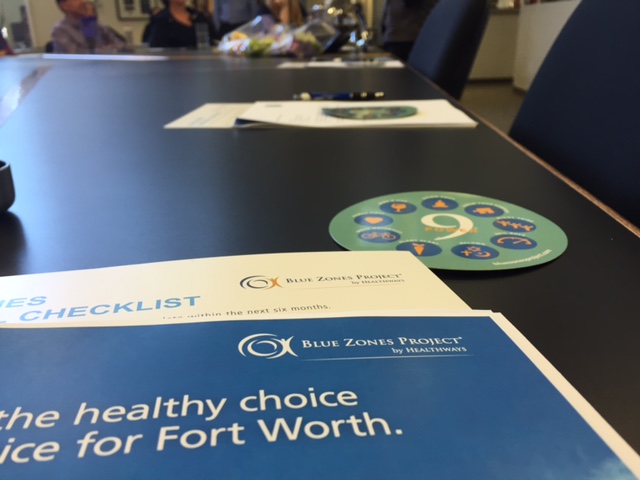 Blue Zones revolves around the "Power 9" – nine key areas where we can make small changes to improve our health. Balcom's already actively promoting most of them.
Family First – Balcom helps us put family first through flexible work hours and extra time off between Christmas and New Year's.
Wine @ Five – Balcom has a monthly happy hour, or "B Day," where we leave the office early to enjoy a glass of wine (or iced tea) together – away from the fast-paced work environment.
Move Naturally – Last May, all the Bs got Fitbits so we can be more mindful of our daily movement. We also have a walking group that goes for the occasional mid-afternoon stroll.
Plant Slant – We recently enjoyed a free (and delicious) plant-based cooking demonstration in our office.
Know Your Purpose – I recently attended a Blue Zones purpose workshop, where I learned how my unique personal strengths and passions can lend my life purpose. Balcom is encouraging all the Bs to attend.
Right Tribe – Balcom leadership is continuously building a culture of wellness that supports and encourages us to make healthy decisions.
The other items in the Power 9 include finding ways to relax, ending your meal when you feel 80 percent (not 100 percent) full, and participating in a faith-based community.
We're not quite to Blue Zones designation yet, but we're closer every day.
Tags: Culture, Fort Worth, Wellness