How We Created a Healthier Office Culture in Just One Month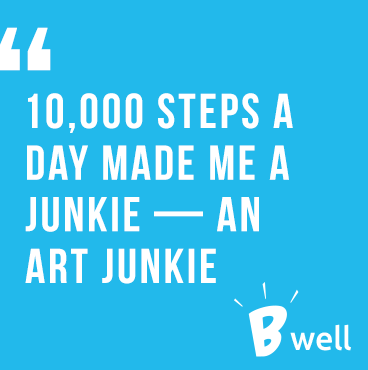 Well, we did it. We made it through our B Wellness Month: 31 days of health-mindedness for National Physical Fitness and Sports Month. Our goal was to make the agency's culture more health-conscious. Not an easy feat, considering we're very skilled at making tasty snacks disappear in record time.
We knew we wouldn't make long-term changes simply by swapping breakfast tacos for yogurt and upping our H20 intake. Just like with our client work, this was going to take a carefully crafted strategy.
So how did we do it? We framed our Wellness Month strategy around the Balcom process: insight, creativity and technology.
1. Insight
We got the science on why fitness is so important – and so difficult – in the office setting. First, we surveyed the Bs about their existing fitness and nutrition practices. We found out that 56 percent consider themselves moderate exercisers and 37 percent engage in light exercise. Still, 50 percent said they have made healthy choices in the past but encounter trouble following through.
We also researched health problems in workplaces across the nation, finding that 83 percent of Americans spend their 40+ weekly work hours in a sedentary job, and just 27 percent get the recommended physical activity (walking 5 times per week for at least 30 minutes).
But we also found a silver lining:
2. Creativity
After learning more about the problem, we came up with creative ways to help Bs fit fitness – for body, mind and soul – into our busy schedules. A.k.a. the fun stuff.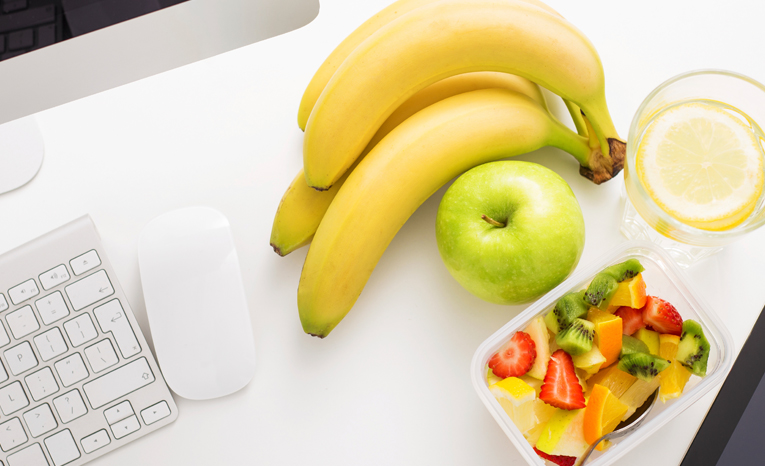 3. Technology
We used technology to further motivate employees and track progress long term. Toward the end of Wellness Month, Stuart Balcom and the Wellness Team provided everyone with a special surprise: Fitbits!
Fitbits help users monitor physical activity and connect or compete with friends while pursuing health goals – a great way to step up our fitness game. According to the brand, regular pedometer users take 27 percent more daily steps than the average person, while Fitbit users take 43 percent more steps than the sedentary person. Plus, online team-based competition like the Fitbit Dashboard is proven to increase individuals' daily exercise. We love a little healthy competition!
And it really made a difference.
Our end-of-month survey revealed:
By the end of B Wellness Month, co-workers said they felt more aware of their health, more motivated to exercise, more rested and more excited to keep the healthy fun going at the office.
We set out to weave wellness into our culture – and. by golly. I think we've done it. The takeaway: A successful wellness program doesn't have to entail throwing out all the soda, sponsoring fancy gym memberships or buying vending machines full of carrots. And goodness forbid we get rid of the Torchy's tacos forever. It's all about implementing small initiatives that make for a healthier, happier work place – which all adds up to big change.
Does your company have a wellness program? We'd love to hear about it in the comments below.
—
References: