5 Things I Wish I Learned in Film School
Film school is great for learning the theory and techniques behind composition, lighting, editing, etc., but it's just that: theory. College won't necessarily cover all the practical aspects of professional video work – working for a marketing agency, for instance.
So here's a quick five things you'll need to know to make it as a videographer in a real world.
1. You are your reel.
Your reel is what will get you noticed. If you're a cinematographer, shoot as many projects as you can. If you're an editor or effects artist, work on as many projects as you can, even if it's for free. It sounds simple, but it's true. A degree is nice, but your reel shows people you know what you're doing.
2. Know your codecs.
This is a bit technical, but know your codecs and delivery formats. H.264 (and soon H.265), ProRes, DNxHD, MPEG-2 – there are a lot of them, and they can get a bit confusing. Broadcast networks usually have specific delivery specs, and they can be different for each network, so you may need to export a final project in several different formats. Just be glad we aren't using tape anymore.
"Be able to defend your creative decision, but learn how to compromise."
3. Know how to budget and estimate time.
On a student film project, you can spend countless hours obsessing over every little detail. In the commercial video world, time is a client's money, and it's important to be able to estimate the time you will spend on a project. Consider how much time you'll need for pre-production, production and post. This will help you stick to the budget of the project.
4. Compromise is OK.
If you've directed, shot or edited your own narrative work, you're probably used to having the final say on most creative decisions within a project. That's rarely the case in advertising. Your work will go through several rounds of internal revisions, and that's before the client even has a look at it. Learning how to compromise is a must. Don't just cave and give in, but pick your battles. Be able to defend your creative decisions, but invite and incorporate good ideas from others on your team.
5. Communication is key.
Remember that most people don't know what a c47 is, or a whip pan, or a jump cut. Especially if you're doing corporate or commercial work, you will be working with co-workers and clients who aren't familiar with film jargon, so try to speak in terms they can understand – that includes explaining your decisions clearly and letting them know how each choice is helping to tell the story.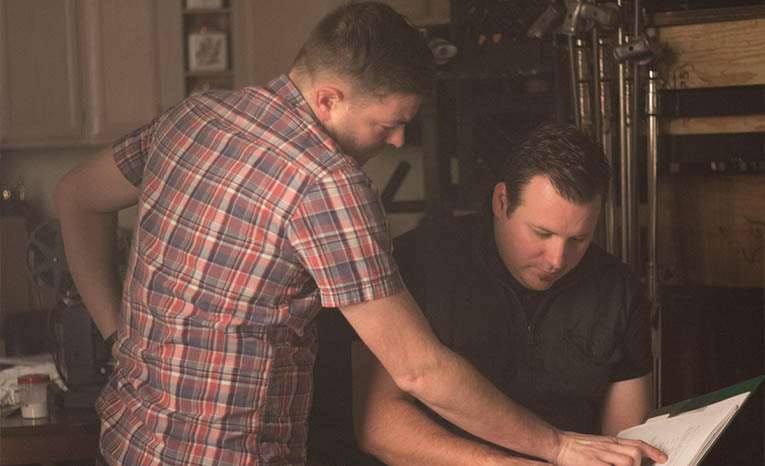 --
Like this? Read the rest of our beyond college series:
Tags: Advice for Students, Video