Top 4 Social Tactics to Test in 2019
Privacy issues. Algorithm updates. Optimization preferences. With all the changes social media marketers saw in 2018, we can expect to see platforms continue to tweak algorithms, test existing tools and introduce new tools. Here are our top tools to watch in 2019.
Premiere video

Facebook rolled out the Premiere feature to all publishers and video creators in September 2018. Premiere allows users to pre-record videos and debut them as live moments on Facebook. They can be scheduled up to one week in advance and are available afterwards on Facebook Watch. This gives brands the opportunity to plan their video content without having to go live on the spot. Fans can be notified your brand has scheduled a Premiere video, subscribe to notifications and then like, comment and share in real time. You can also increase fan interaction and garner fan feedback by using the poll feature.

A few things to know about Facebook Premiere:
Premiere videos must be at least 30 seconds long
Subscribers receive their first notification 20 minutes before your Premiere begins
When the Premiere ends, the video being premiered is automatically converted to a video post on your Page
The maximum file size for a Premiere is 10 gigabytes
The maximum frame size is 1920 x 1080 pixels
Facebook Groups and Community
With Facebook's News Feed prioritizing content from family, friends and groups, we will continue to see more push notifications from groups we're a part of, as well as more content from those groups in our news feeds. In 2018, Facebook allowed business Pages to participate in Facebook Groups, which allows brands to engage directly with fans, garner quick feedback about products or be the first source to provide insight on timely topics – without the algorithm burying their posts.
With this resource, both Facebook and fans can prioritize your Page's visibility and content.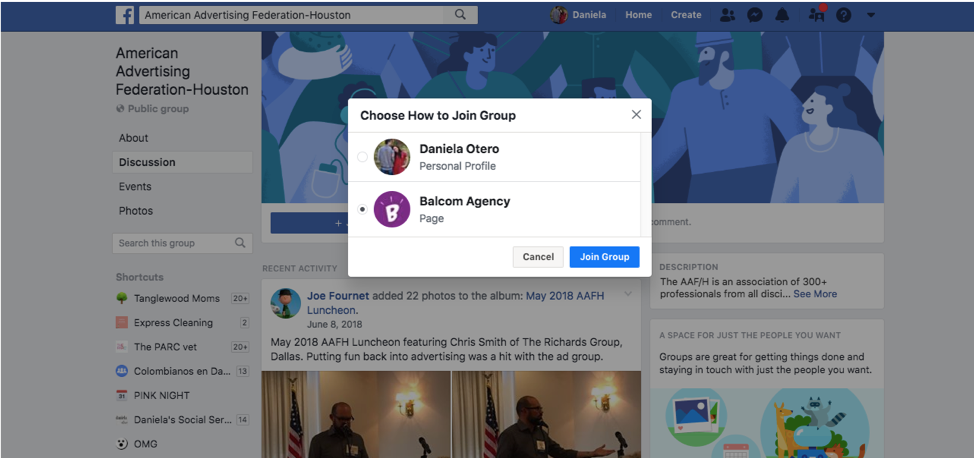 "Facebook Groups can allow brands to engage directly with fans, garner quick feedback about products or be the first source to provide insight on timely topics – without the algorithm burying their posts."
E-Commerce and Social Shopping

According to Social Media Today, 70 percent of China's Gen Zers now buy directly from social media platforms. Facebook and Instagram have become more e-commerce-focused by allowing in-platform shopping experiences with product features. By featuring your product on a video or post, you're providing the consumer with quick access to product pricing and other details. After tapping on a product, post or story, fans are taken to a product description page on Facebook or Instagram. They can then browse your website, save the product or browse other products on the platform.

To feature products on Facebook or Instagram, you must create a Facebook catalog tied to both accounts, make sure your Instagram profile is set to a business Page and link to a store finder or product page.

IGTV and Stories

Another great tactic to test within your 2019 social plans is IGTV and Facebook/Instagram Stories. Although sources such as Buffer claim IGTV is not attracting marketers' interest, we can expect more fans to interact with influencer's videos and brands they're loyal to – which makes it an important tactic to consider when creating engaging vertical mobile-first videos. With more video features available to brands, repurposing existing video assets in long formats would be a low-cost way to start testing this feature.

With the use of Stories continually rising, we also recommend brands create more un-skippable engaging content, such as stop-motion creative and calls to action that really make an impact. Sponsoring these stories can help brands reach a wider audience. Stories are also being seen more than in-feed posts and, according to Social Media Today, are growing 15x faster than feed-based sharing – so fitting at least one Instagram Story in your monthly content calendars is ideal. Be sure to watch how many clicks were driven from stories, how many impressions each story received, as well as what type of content best resonated with your audience.

With so many "new-ish" social trends in 2019 and more launching every quarter, we recommend testing these social tactics throughout to see which work best with your integrated marketing plan. Balcom Agency is also constantly looking for ways to integrate new tools into our social media plans for clients. Follow us on Instagram to keep up with our work.
Tags: PR & Social Media