Taylor Potts Promoted to Multimedia Creative Director at Balcom Agency
Thursday, February 12, 2015
News
Taylor Potts Promoted to Multimedia Creative Director at Balcom Agency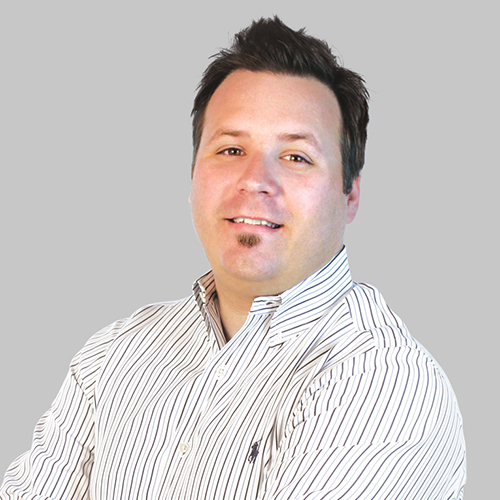 FORT WORTH, Texas – Feb. 12, 2015 – Balcom Agency announced today the promotion of Taylor Potts to multimedia creative director. Potts brings more than 11 years of experience in design, videography, experiential marketing and photography to his new role.
Previously senior art director at Balcom, Potts joined the B team in 2013. Since then, he has helped develop and execute award-winning video and multimedia campaigns for such clients as Justin Boots, United Way of Tarrant County and the Neeley School of Business at TCU. He has also spearheaded the expansion of Balcom's video production team and in-house capabilities.
"Whether he's serving as art director, videographer, guerilla marketer or office comedian, Taylor gives everything to each project at hand," said Carol Glover, creative director at Balcom. "He understands the full scope of marketing and how each piece should fit into the mix to meet objectives. We're proud of the work he's done and excited for him to lead our growing efforts to tell clients' stories through film."
As multimedia creative director, Potts will manage media and video projects for clients, from video campaigns to experiential marketing. In addition to his formal job title, in true Balcom fashion, he will continue to be known as "True Grit" – an ode to his brawny leadership skills, affinity for cowboy boots and dogged commitment to great work.
To learn more about Balcom Agency and its talented team, visit BalcomAgency.com/Team.
About Balcom Agency
Innovation meets inspiration every day at Balcom Agency in Fort Worth, Texas. Founded in 1993, the agency's core services include branding, marketing communications, web design, social media, public relations and media planning. Balcom makes great things happen for a roster of local, regional and national clients, including: Justin Boots, Dairy MAX, the Neeley School of Business at TCU, USMD Health System, Mrs Baird's, PCCA, Southwest Bank, Cash America, the Modern Art Museum of Fort Worth and the Barnett Shale Energy Education Council. To learn more about its award-winning work, visit BalcomAgency.com, or connect with the agency at FollowtheB.com.