Secret Lives of B's: Weekend Wrangling
For an outdoorsman like Alan Parchman, Balcom's "Jolly Rancher," being successful in your career requires problem-solving, grit, selfless stewardship and doing whatever it takes to get the job done – the exact skills he's developed on the ranch raising cattle. According to Alan, caring for the land goes hand in hand with serving clients like Kubota Tractor Corporation, Cavender's and JRC & Sons Bootmakers.
Winning new business; nurturing and growing client accounts; and managing a team of results-driven managers, supervisors and coordinators: it's all in a day's work for a principal and group director at a midsized – and growing – advertising agency. But when it comes to propelling Western wear and global ag equipment brands forward, Alan is not your ordinary senior-level exec. He credits this specialized expertise both to his 27 years as an advertising rep for news talk radio station WBAP, and to his 18 years as a self-taught, part-time rancher.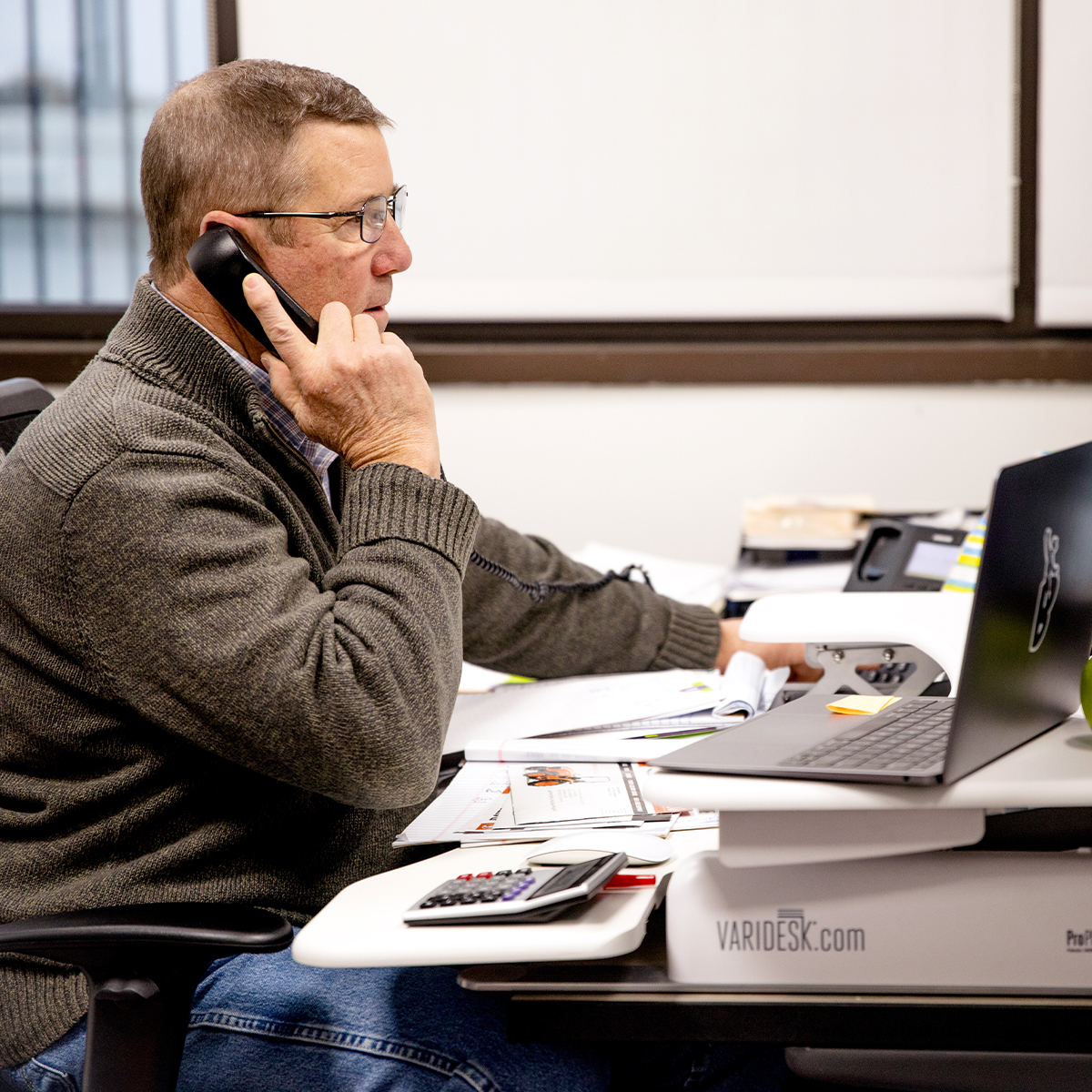 During the workweek, clients get a healthy helping of Alan's humble yet intuitive insight into the customer experience of their brands. From owning Kubota products to dealing with livestock, his ability to offer effective ad strategies comes naturally because he is the customer.
"I have experienced the customer journey – not what an outsider might think the journey is or should be, but the reality of it," Alan says. "I'm in tune with the lifestyle my clients serve because I actually live it."
But on Saturday and Sunday, the real work begins about 80 miles southwest. A few weekends out of the month, Alan makes the trek to his Huckabay ranch, complete with wild deer, pigs, turkey, ducks, doves, quail (occasionally) and, of course, cattle. Not just a refuge away from city life where he can kick up his feet, it's a place to roll up his sleeves and ensure the land is properly cared for: building barbed wire fences, repairing structures, maintaining cattle, etc. More than a labor of love, it's a way to reconnect with the great outdoors – and even his childhood.
"I'm in tune with the lifestyle my clients serve because I actually live it."
A kid from Paris, Texas, Alan grew up hunting, fishing and camping with family. That, plus skiing, backpacking, cycling and mountain climbing really sparked his love for the land. But it wasn't until he got tired of losing hunting leases in 2002 that he bought his own farmland for recreation and learned firsthand what it took to maintain the property.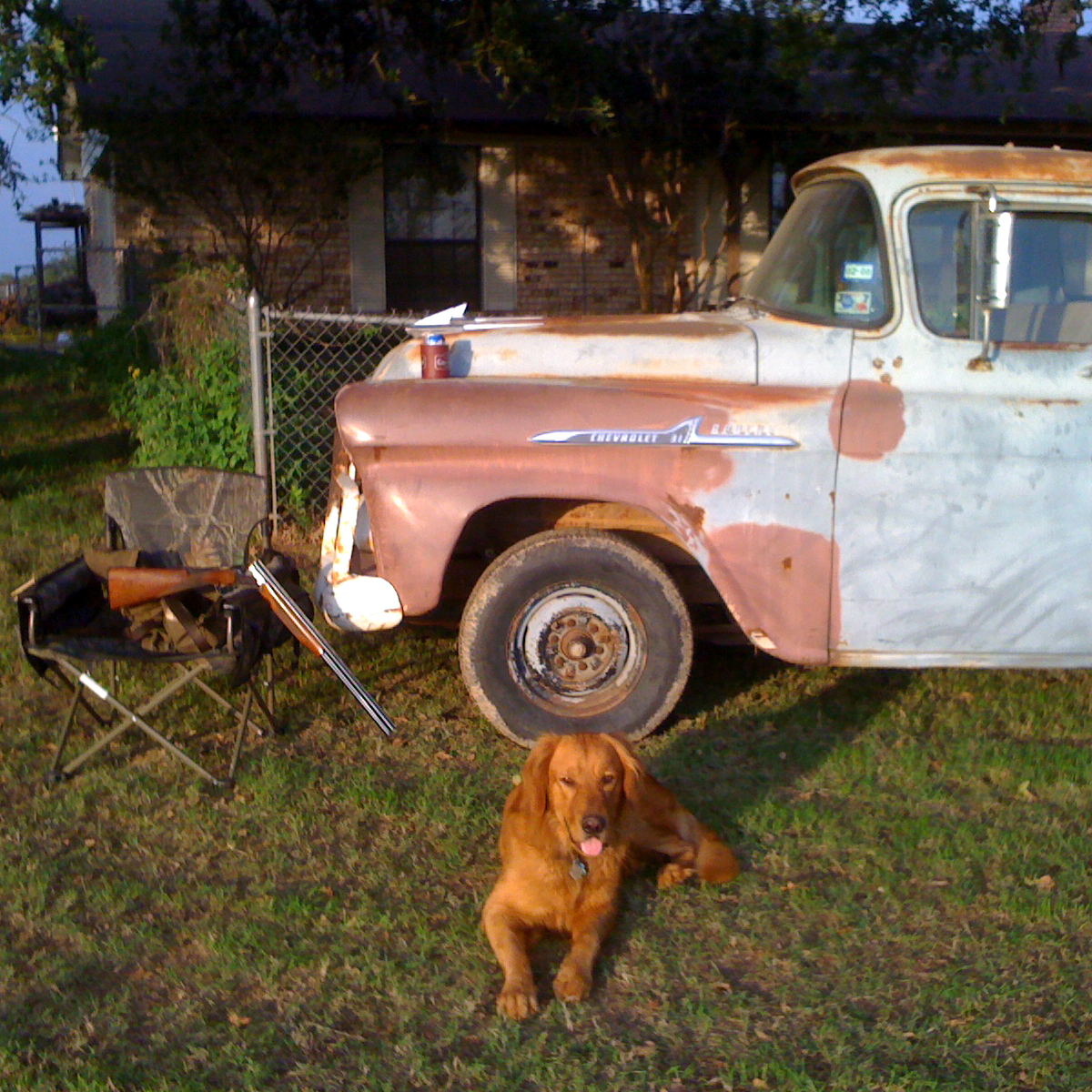 Sunup to sundown perseverance in the fields isn't the only challenging aspect of owning a ranch. From frigid temperatures to droughts and smoldering heat waves, Mother Nature often shows her hand – and the animals often have a mind of their own.
"Always build a better fence than you think you'll need," Alan says, emphasizing the importance of being prepared for the unexpected. Cutting corners doesn't cut the mustard when caring for powerful animals, some of which are over 1,000 pounds.
It's a valuable lesson Alan learned by trial and error, especially after one unruly longhorn steer got out for the second time, straying for several days, damaging neighboring properties. Away at work, Alan made the call for cowboys to capture and transport the steer to the auction house for sale. What other ranchers may have viewed as a viable head of cattle lost, Alan perceived as wisdom gained: "Never put up with surly cattle. You'll be better for it the long run."
Severing ties with unruly steers doesn't just prove beneficial to maintaining order on his property, but also speaks to the quality of his work and life.
"You hate to pass up on opportunities, especially new business, but if it doesn't make sense, then it doesn't make sense," Alan shrugs. The resources invested have to be beneficial to both parties. And being able to apply wisdom like this to both the real and work world is just as rewarding as the pasture's starry night skies. Whether it's insight into the design and durability of a product here or knowing how to recognize a bad fit there, Alan's firsthand experience is always working to make things bigger and better for his clients, his ranch and beyond.