Richie Escovedo Joins Balcom Agency as Account Director & PR Specialist
Tuesday, November 18, 2014
News
Richie Escovedo Joins Balcom Agency as Account Director & PR Specialist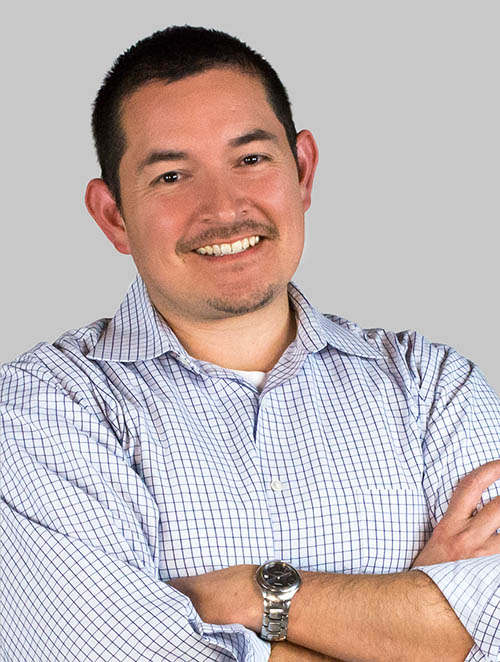 FORT WORTH, Texas – Nov. 18, 2014 – Richie Escovedo has joined Balcom Agency as account director and public relations specialist, bringing 13 years of public relations and school marketing experience to the B team.
Prior to Balcom, Escovedo served as director of media and communications for the Mansfield Independent School District and, previously, director of communications for Nolan Catholic High School in Fort Worth. He has been honored among the 2004 Fort Worth Business Press 40 Under 40 list, and is the recipient of several Texas School Public Relations Association (TSPRA) Gold Stars and Fort Worth PRSA Worthy Awards. Escovedo currently serves as president of the Greater Fort Worth Chapter of PRSA.
"Richie is a wonderful addition to our team," said Kim Speairs, APR, Balcom's director of client services. "We have seen what he is capable of as a leader within the Fort Worth communications industry, and are excited to see his skills put to work at Balcom and for our clients. We are confident he will accomplish great things here."
As an account director, Escovedo will manage projects for a variety of clients, but will especially lend his education industry expertise to such clients as Dairy MAX. Escovedo's new "title," a Balcom tradition, will be "Rhythm & Blues" – a tribute to his 28 years of experience playing the saxophone and his talent for keeping teams and projects in sync.
Escovedo earned his bachelor's degree in communication studies from the University of North Texas.
About Balcom Agency

Innovation meets inspiration every day at Balcom Agency in Fort Worth, Texas. Founded in 1993, the agency's core services include branding, marketing communications, web design, social media, public relations and media planning. Balcom makes great things happen for a roster of local, regional and national clients, including: Justin Boots, Tony Lama Boots, the Neeley School of Business at TCU, USMD Health System, Mrs Baird's, Norman Regional Health System, Southwest Bank, Cash America, the Modern Art Museum of Fort Worth and the Barnett Shale Energy Education Council. To learn more about its award-winning work, visit BalcomAgency.com, or connect with the agency at FollowTheB.com.