Raising brand awareness in a digital world
Every marketer is familiar with the traditional vehicles for brand awareness: TV/radio commercials, billboards and newspaper/magazine ads. But it almost goes without saying that the rise of media and audience fragmentation, along with the decline of print, have made traditional vehicles less effective at best. Which is not to say there's no place for traditional advertising—just that it must be complemented by other means. And by "other," we mean digital.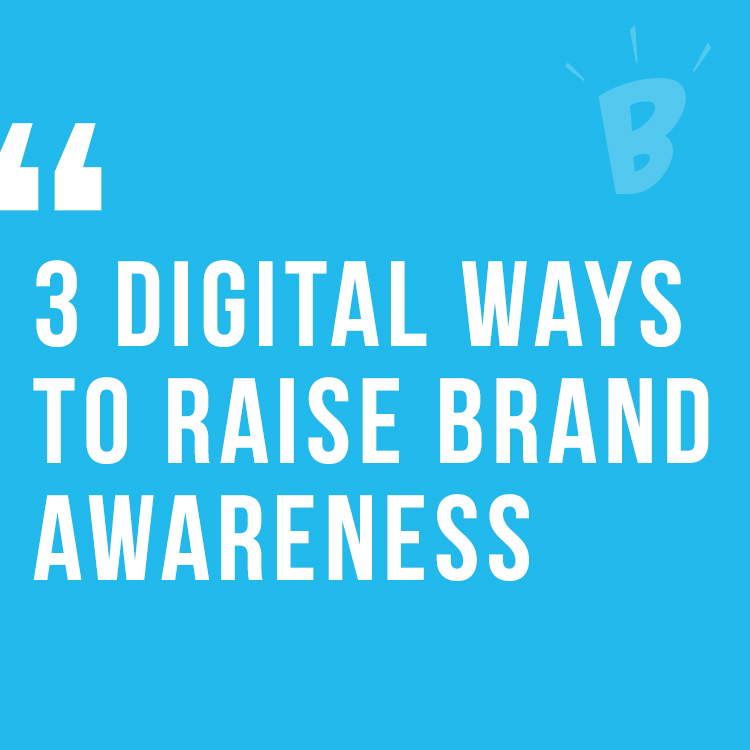 You've got to meet the people where they are, and that's increasingly online. Long seen as a more transaction-oriented space when it comes to marketing, online has great applications for raising brand awareness. Some might surprise you.
Online video
If you think of online video as just a showcase for cats that say "no" to bath time, think again. From pre-roll that features more traditional spots to longer pieces that offer branded experiences, online video gives you an opportunity to tell your story in unique ways—ones that often wouldn't fly on TV. A recent study found that 46 percent of online video viewers are likely to look up a brand that's mentioned in an online video they've watched1. One of our favorite examples of online video is still Blendtec's Will it Blend?, which has been going strong since 2007.
Content marketing
Content marketing is a real multi-tasker—it can do wonders for your search engine optimization and create loyal customers all while raising brand awareness. Content that raises brand awareness is content that keeps people not only coming back for more but also sharing across social networks. Bloomberg is a pioneer here—the company started out as a financial services provider, but it's become almost synonymous with business news. In fact, Bloomberg.com takes you to their news site, not their company site.
Social media
Forrester Research recently found that 70 percent of consumers trust brand recommendations from friends, while only 10 percent trust advertising2. That means it's not enough to simply have a social media presence. You have to make it one that is truly integrated with your customers. You can post about your products and services until the cows come home, but that's nothing more than traditional advertising in social media's clothing. What you want is to get engaged—have meaningful conversations, offer information or tools that are relevant and useful and make it easy for your customers to tell their friends about you.
There are lots of other ways to raise brand awareness in the digital age – even pay-per-click advertising can have an effect. What are you finding to be the best ways to give your brand a boost online? Tell us in the comments.
1. "Online Videos Effective In Upping Brand Awareness, Marketing," MediaPost News, April 5, 2012.
2. "Report: 70% of Consumers Trust Brand Recommendations From Friends," Mashable, March 21, 2013.
Image source: deviantART