New Year's Resolutions to Maximize Your Marketing
New Year's Resolutions to Maximize Your Marketing
A new year's resolution list should always be a mix of "gimmees" – things that you know you can accomplish – and loftier goals that are going to require a little more commitment. It's in this spirit that we offer four marketing resolutions for 2013.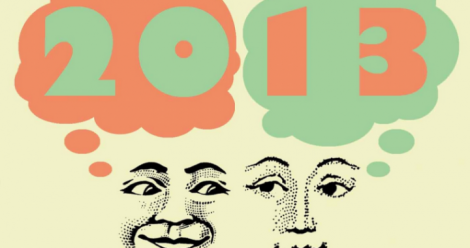 Dance with the one that brought you
By which we mean: focus on customer retention. This one should be easy peasy – after all, these are people that already know and love you, right? It's cheaper to retain an existing customer than acquire a new one, and you can create loyal brand ambassadors who will act as evangelists – effectively doing some of the customer acquisition work for you.
Find your sweet spot – and stay there
You know the saying: Jack of all trades, master of none. When it comes to your marketing efforts, identify the channels and tactics that make the most sense for your business and perfect them. Don't spread yourself thin trying to be all things to all people – or trying to ride every trend wave.
Get mobilized
That being said, mobile is one channel that every business needs to commit to in 2013. For more and more consumers, mobile devices are quickly becoming the linchpin in the buying cycle, while social media mobile apps are growing exponentially in use. To realize the best ROI, get smart about your mobile strategy before investing in a lot of technology.
Measure up
For many, this is fast becoming a perennial resolution. Our ability to track data keeps getting better – but it also keeps getting more complex, and trends like so-called "big data" can be daunting. But marketing metrics doesn't have to be an all-or-nothing proposition – and the payoffs are more than worth the investment.
You may be thinking, "easier said than done." Not to worry. In the upcoming weeks and months, we'll be posting longer entries on each of these four topics to help you make the most of your marketing this year.