How Retail Has Changed: Searching for Products in All the Digital Places
How Retail Has Changed: Searching for Products in All the Digital Places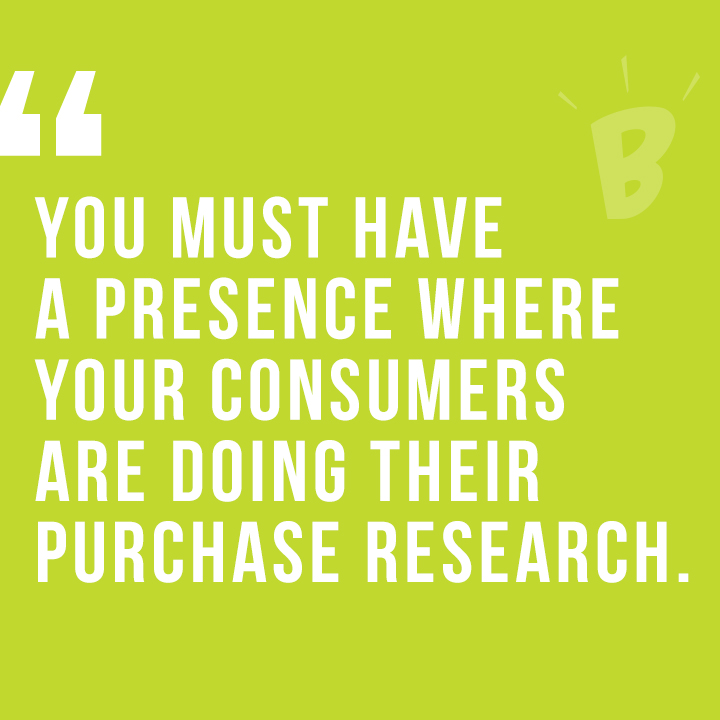 I am a marketer, but I am also a consumer. Recently I experienced plantar fasciitis. In simple terms: My feet hurt. I went to the doctor, who told me to buy better shoes that support my feet. I went looking: I started with a search engine and entered "shoes for plantar fasciitis." I polled my friends via Facebook. I read Amazon, Zappos, and other shoe site reviews. I wanted to use the purchase experience of others to help me choose. Once I settled on a brand and style, then I looked for product availability and compared prices. I didn't want to pay more than I had to for yet another pair of shoes.
This hunt for shoes can be applied to almost any consumer product purchase. As a retailer, if you're not targeting a digital audience, you're falling behind.
Consumers have more choices than ever when it comes to researching and purchasing their favorite products. In the U.S., digital is now the preferred method for B2C commerce, according to a March 2014 study by UPS, comScore and the e-tailing group.
Eighty-two percent of consumers prefer to use a digital channel to research product purchases, versus 13 percent who prefer a physical store. Fifty-five percent of consumers in the study also chose to purchase their products digitally. While desktop and laptop computers are the most favored, shoppers also said that they used their mobile devices while in the store to look for alternative products and to compare prices.
To stay competitive, you must have a presence in the same places your consumers are doing their purchase research, and ultimately, you should make your product available wherever consumers are looking.
I found my shoes due to help from all my digital sources (search engines, websites and social media). How will your consumers find you?
Want help reaching your customers right where they are? Drop us a line.