How-To: Add and Share a File on Dropbox
Some files are just too big to email. Or maybe you want to send a whole folder full of files and you don't want to attach them all individually.
File-sharing services like Dropbox make it easy to share files by storing them online and then giving access to the people with whom you want to share them.
Here's how to share a file with Dropbox.
Log in to your account at Dropbox.com.
Click and drag any file into the Dropbox browser window from anywhere on your computer. Now you'll see the file in your Dropbox.
Click the "Share" button to the right of the file in your Dropbox.
A window will pop up. Enter the email address of the person with whom you want to share the file. You can add a short message, too.
Click the blue "Share" button at the bottom of the pop-up to finish.
That's it!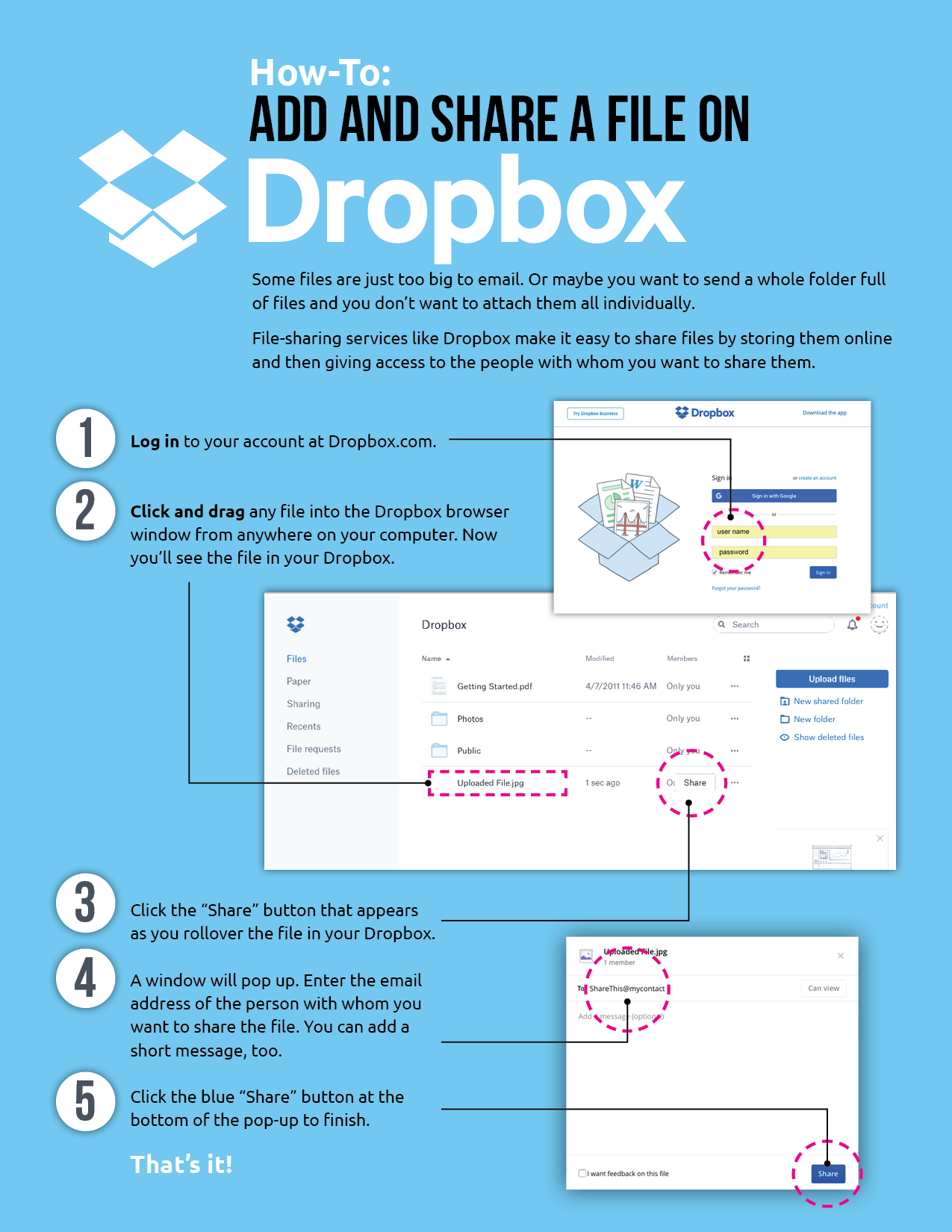 Click the image for downloadable PDF