Automated Marketing: 4 Ways to Use a Drip Email Campaign
The average organic Facebook post only reaches about 6.51 percent of your fans.
Yeah.
So while social media is vital to your branding strategy, there's another outlet you'll need to include in your arsenal. Get this: 82 percent of consumers open emails from companies.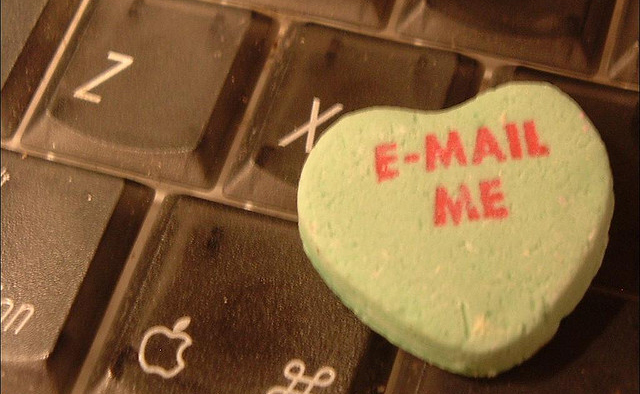 That's right: Good old-fashioned email is still a powerful way to keep your audience engaged and your brand top-of-mind. And with a drip email campaign, you can accomplish that with minimal effort from your marketing team.
A drip email campaign is a series of emails scheduled to send automatically to various segments of your audience at strategic times. You can set one up through your email provider or automated marketing system, and it's easy to track the success of your campaign through open rates and click-through rates.
There are plenty of ways to use a drip email campaign: Here are a few of Balcom's favorites.
1. Abandoned Page Retargeting
Have an e-commerce site? Let's say Sarah, who's bought from you before, looks at a dress on your site while logged in to her account, but she leaves the page without buying anything. A week later, Sarah gets an email featuring the dress she looked at, alongside other popular women's styles. She's reminded of your brand and that sweet dress she wanted. And it's all automatic.
2. Guide through the Sales Funnel
Maybe your sales cycle is long, and you need a campaign that guides prospects all the way. Let's say John is considering your university for his graduate degree. He joins your mailing list. A welcome email asks him to complete his profile. Two weeks later, he gets a chart comparing your program to others in the area. Another two weeks later, he gets an invitation to sit in on a class. A month after that, another email offers him simple To-Dos to help him make the next application deadline.
3. Automatic, Customized eNews
You spend enough time creating content for your blog every month – you don't have a spare minute to pull that content together into an eNewsletter. Just set up an email subscription program. Sarah signs up, checks off which topics interest her, then gets a monthly email full of the latest blog content that's relevant to her.
4. Special Events Auto-responder
Use that customer profile! Create a drip campaign based on important dates set in your customer's profile. Send a Happy Birthday email with a special coupon, or even remind John to buy his wife a gift for their anniversary in two weeks. Make it extra personal by using variable data to include John's name in the subject line or even in the email.
The best part is, it's all automatic. You can pay a higher level of personal attention to each customer without having to craft each customized email yourself in real time. Now you can sit back and focus on optimizing the campaign, and on the million other little things you take care of every day.
Have you used any of these tactics? How'd it work out for you?