7 Fort Worth Events You Don't Want to Miss
Spring in Texas is a magical time. From blooming bluebonnets to sitting on patios without breaking a sweat, there's no question it's one of the best times of year to explore Fort Worth. We've compiled a list of great spring events you don't want to miss.
1. Fort Worth Food + Wine Festival
Texas cuisine is hard to beat and the Fort Worth Food + Wine Festival drives that point home. The festival runs March 26-29 at varying locations and showcases dishes ranging from BBQ and burgers to decadent desserts and local spirits, brews and wines. It's ages 21 and up, except for Family Funday on Sunday. Tickets tend to go quickly, so make sure to buy yours soon.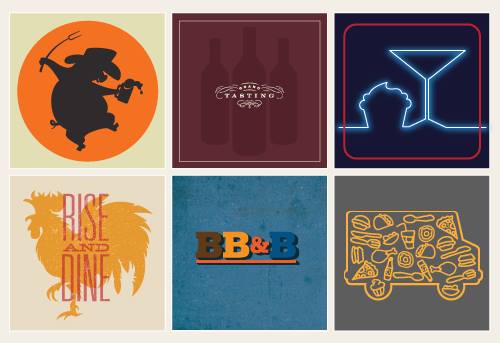 2. Friday on the Green
What do you get when you take live music and food trucks to Magnolia Green? The family- and pet-friendly event that is Friday on the Green! The shows happen once a month and run from April 3 to Oct. 9. Recruit a few friends and bring your own blankets and chairs for an evening of local food and music.
3. Main St. Fort Worth Arts Festival
If you have an appreciation for art, music and food, you won't want to miss the Main St. Fort Worth Arts Festival. It runs April 9-12 in Sundance Square and is regarded as one of the best art shows in the country. There are two city blocks dedicated to art-based activities for children, three stages featuring live music, and a couple of food courts.
4. Open Streets Fort Worth
Sunday is often a day reserved for family, so block off April 19 for Open Streets Fort Worth! Magnolia Avenue is closed to traffic from noon to 4 p.m. and the streets fill with face painters, skateboarders, bicyclists, food trucks, and local business tents.
5. Mayfest
If you've never been to Trinity Park, Mayfest is a great reason to head that way. From April 30 to May 3, the park is filled with carnival rides, live music, local arts and crafts vendors, and free children's activities.
6. Untapped Festival
Do local brews and live tunes pique your interest? Untapped Festival is right up your alley. The festival is on May 9 at Panther Island Pavilion and features more than 250 beers from more than 70 breweries.
7. PantherFest
Celebrate Fort Worth's birthday at PantherFest! On June 6, the festival will take over the Main Street Bridge and fill with local brews and bites for the whole family. Don't forget to grab tickets to Slide the City for the 2,000-foot-long water slide.
What are your favorite Fort Worth events?