6 Fort Worth Restaurants Serving Thanksgiving Dinner
There's nothing quite like the warmth and goodness of Thanksgiving dinner; there's also nothing quite like the work. But you can beat the stress of having to cook a spread of food with the help of some delicious local restaurants. Make your reservations for one of these local spots while there's still space available!
Cast Iron Restaurant is inside the Fort Worth Omni Hotel and will be serving Thanksgiving dinner from 6 p.m. to 9 p.m. If you can't get a reservation for the four-course dinner, take advantage of the option to pick up your bird and fixings. The menu covers everything from brunch to dinner and ranges from $20-$60 per person.
Location: 1300 Houston St., Fort Worth, TX 76102
Phone: 817-535-6664
Chef Point Café is about a 20-minute drive from downtown Fort Worth and one of my favorite dining spots. The restaurant will be open from 10 a.m. to 6 p.m. on Thanksgiving and the menu offers a variety of options for those who may not want a typical turkey-and-stuffing dinner. Entree prices range from $20-$40 and kids meal options are available for $12.
Location: 5901 Watauga Road, Watauga, TX 76148
Phone: 817-656-0080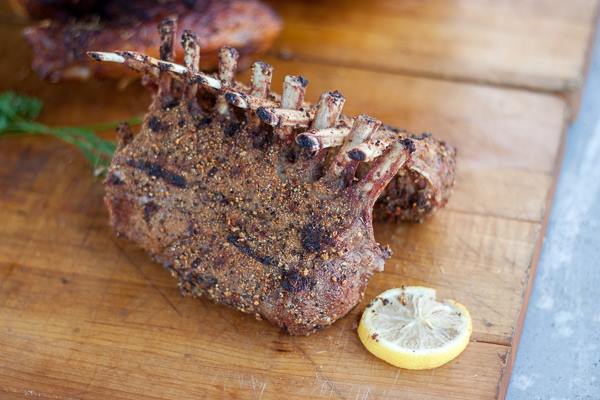 Image courtesy of Chef Point Cafe. Used with permission.
Clay Pigeon Food and Drink is offering Thanksgiving dinner for pickup and orders must be placed by Monday, Nov. 16, at 5 p.m. and picked up at the restaurant by Wednesday, Nov. 25, at 8 p.m. Take a look at the menu, assemble your meal and get your order in early.
Location: 2731 White Settlement Road, Fort Worth, TX 76107
Phone: 817-882-8065
Del Frisco's Double Eagle Steak House is serving up a three-course prix-fixe Thanksgiving meal from noon to 8 p.m. Dinner is $49 per person, excluding drinks, tax and gratuity.
Location: 812 Main St., Fort Worth, TX 76102
Phone: 817-877-3999
Ruth's Chris Steak House is open for Thanksgiving dinner from noon to 8 p.m. The three-course dinner runs from $39.95-$41.95 with children's menu options for $12.95. Lighten the load of sides to cook at home by ordering some of their options for pickup. Helpful hint: Get the sweet potato casserole. You're welcome.
Location: 813 Main St., Fort Worth, TX 76102
Phone: 817-348-0080
The Capital Grille is serving Thanksgiving meals from 11 a.m. to 9 p.m. The menu is limited, but does offer options for children. Prices range from $15-$36 per person.
Location: 800 Main St., Fort Worth, TX 76102
Phone: 817-348-9200